Congratulations to the one and only Mrs. Key! Mrs. Key was awarded the August Staffulty of the Month award for our CES family. She always strives to go above and beyond to be GREAT. Mrs. Key serves with a smile and kind attitude every day. Thanks Mrs. Key!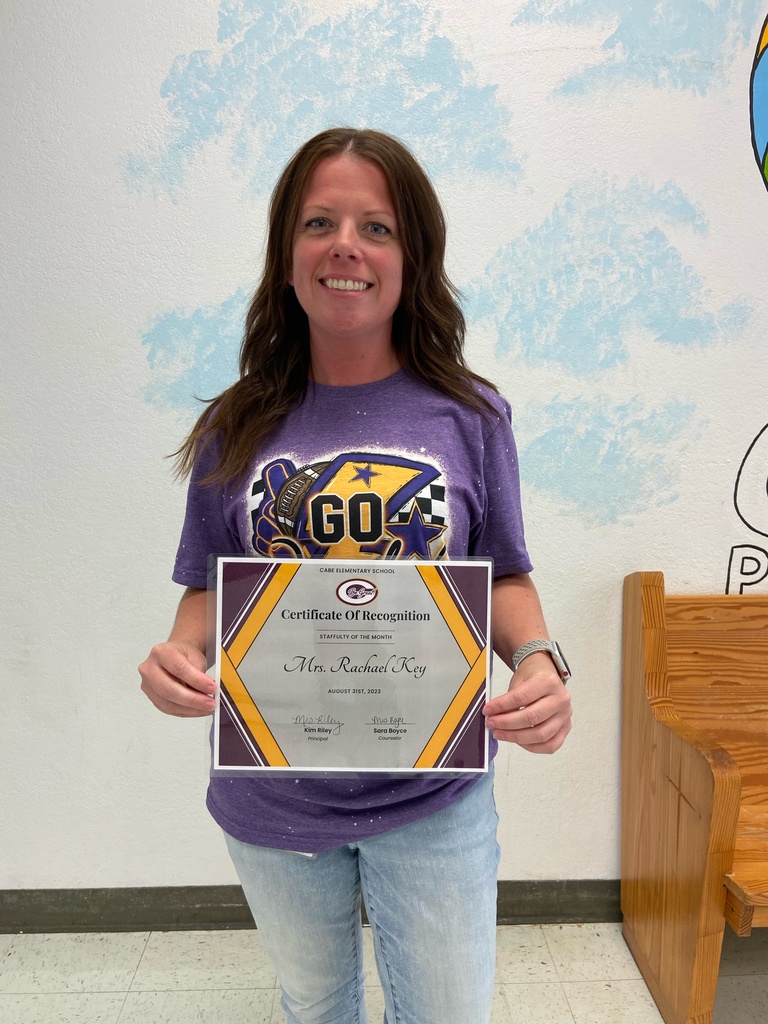 Dismissal for Grades 2nd-6th at Cabe Elementary will follow the schedule below as of 9/5/23 with the exception of Early Dismissal Days. Vehicles waiting to pick students up should wait in the parking lot behind the football stadium to prevent traffic from backing up on the highway. Bus Riders will dismiss at 3:15 with car riders following. When the dismissal bell rings, the line can proceed into the CES parking lot as normal. Refer to the picture below.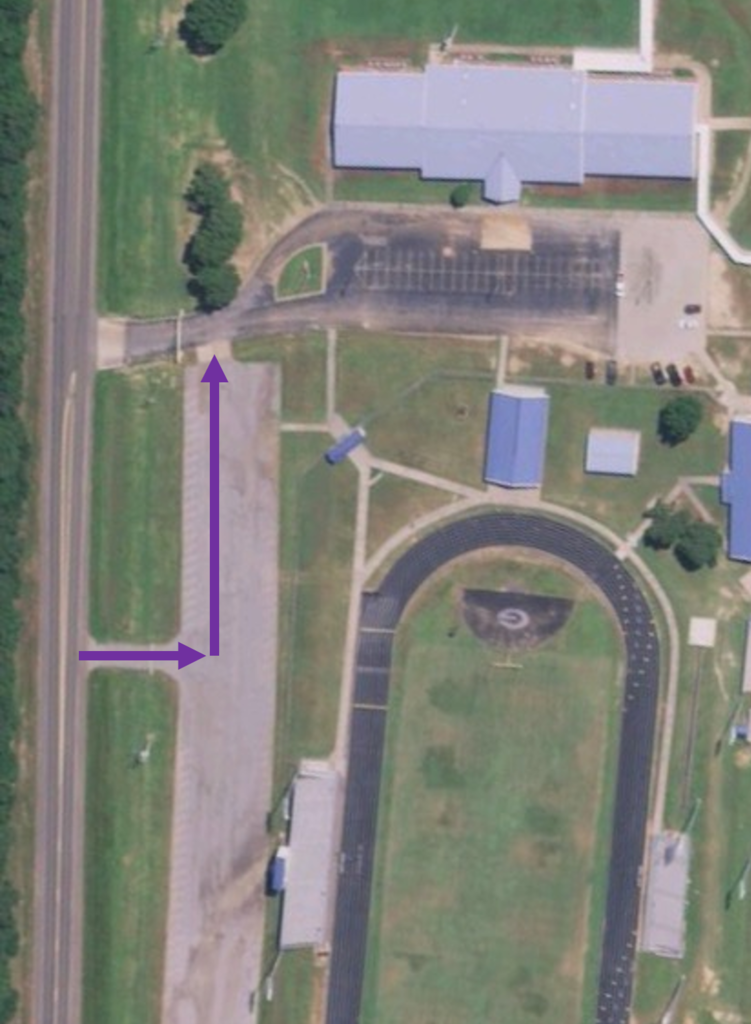 Congratulations to our August Students of the Month!!! Kindergarten - Haven Harper 1st Grade - Cassidy Sparks 2nd Grade - Kori Overby 3rd Grade - Johnie Lauinus 4th Grade - Isabel Olivas 5th Grade - Jackson Collier 6th Grade - Alessandro Hernandez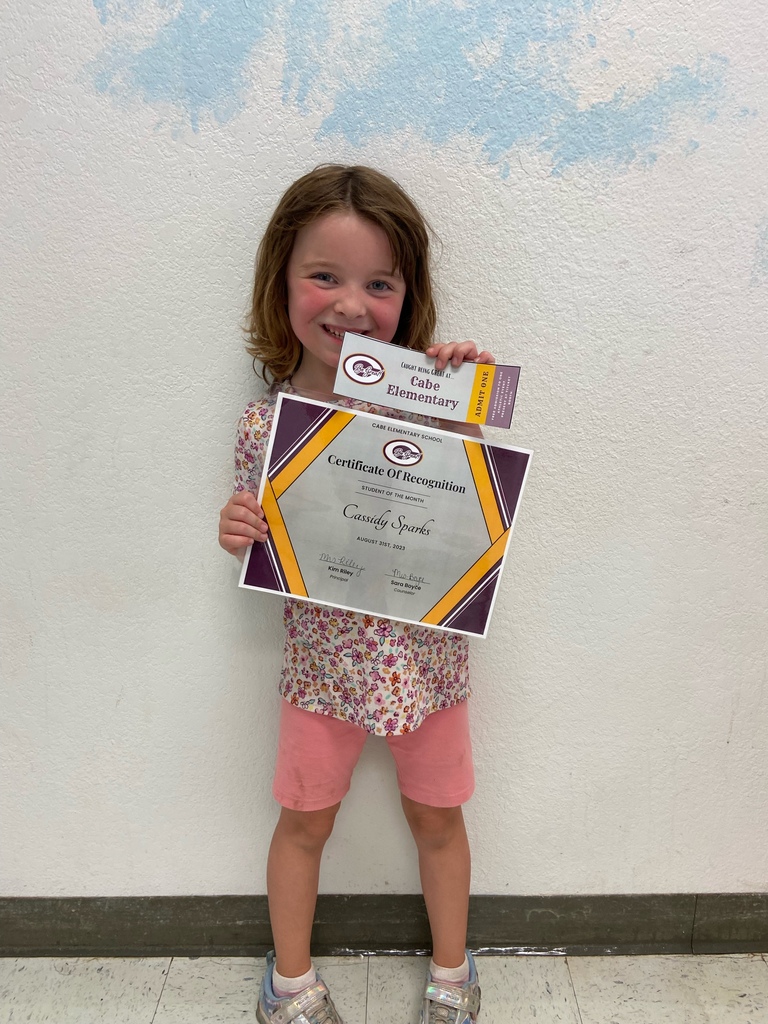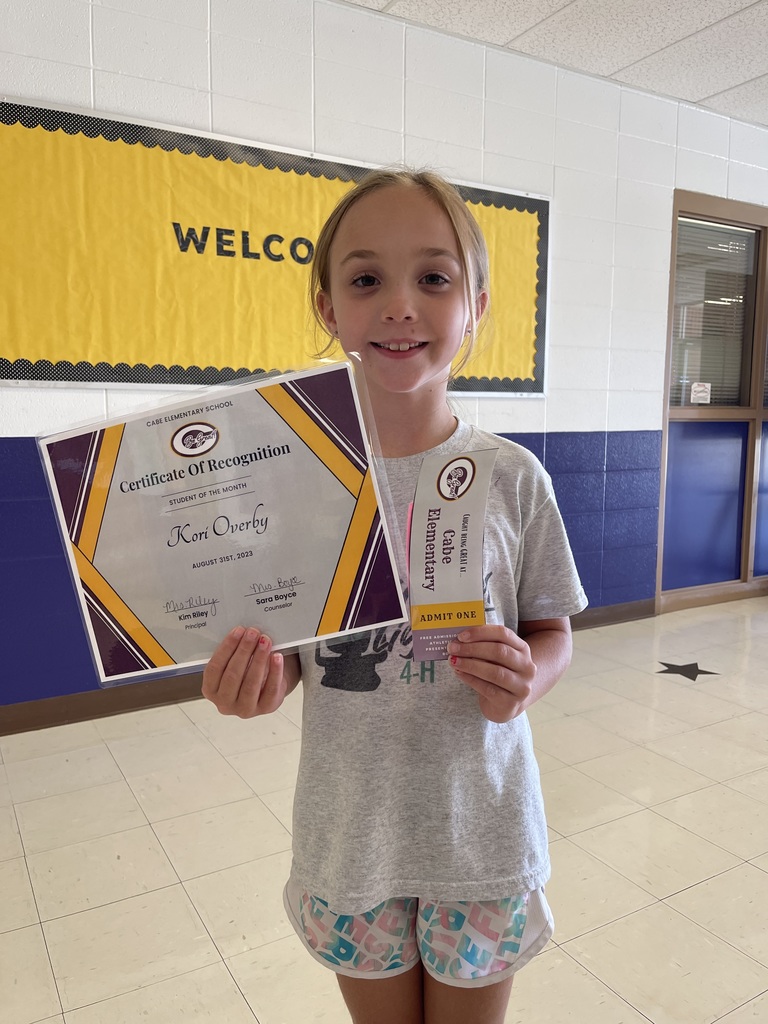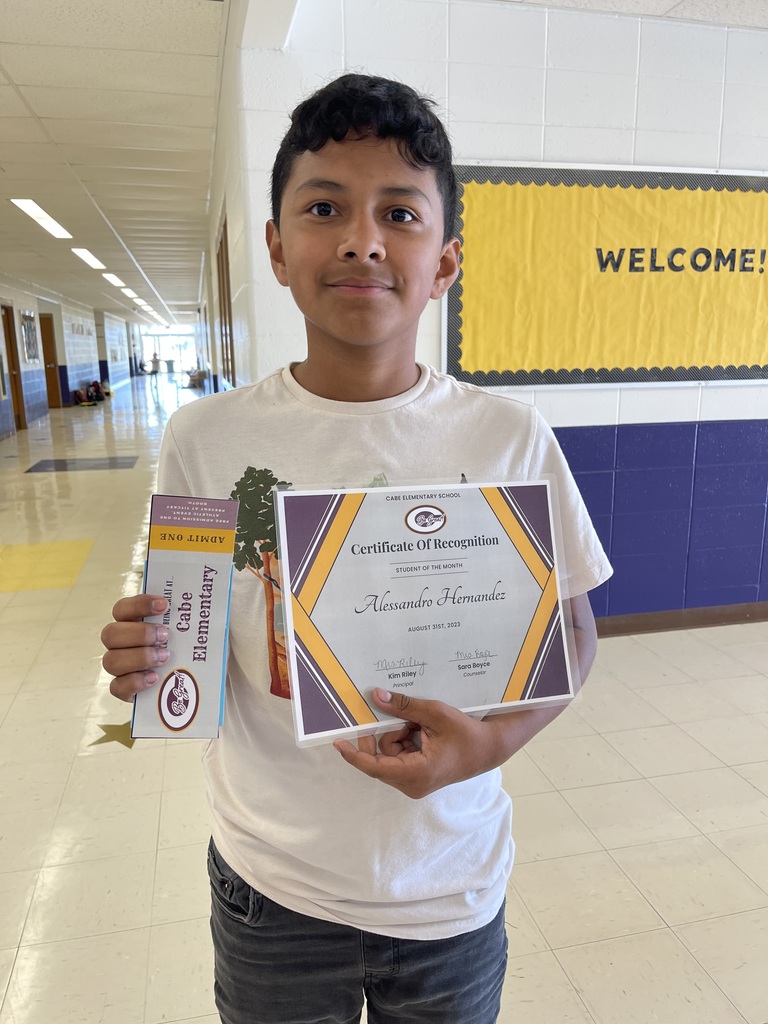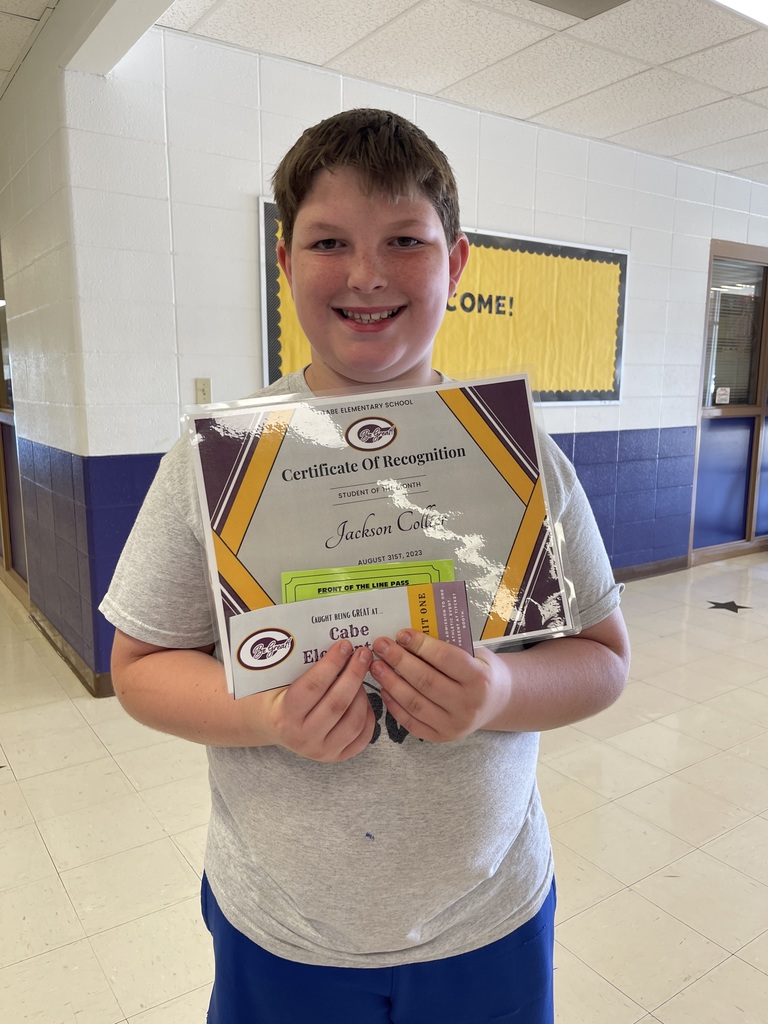 We hope to see all our "GRAND" parents on Friday, September 8th!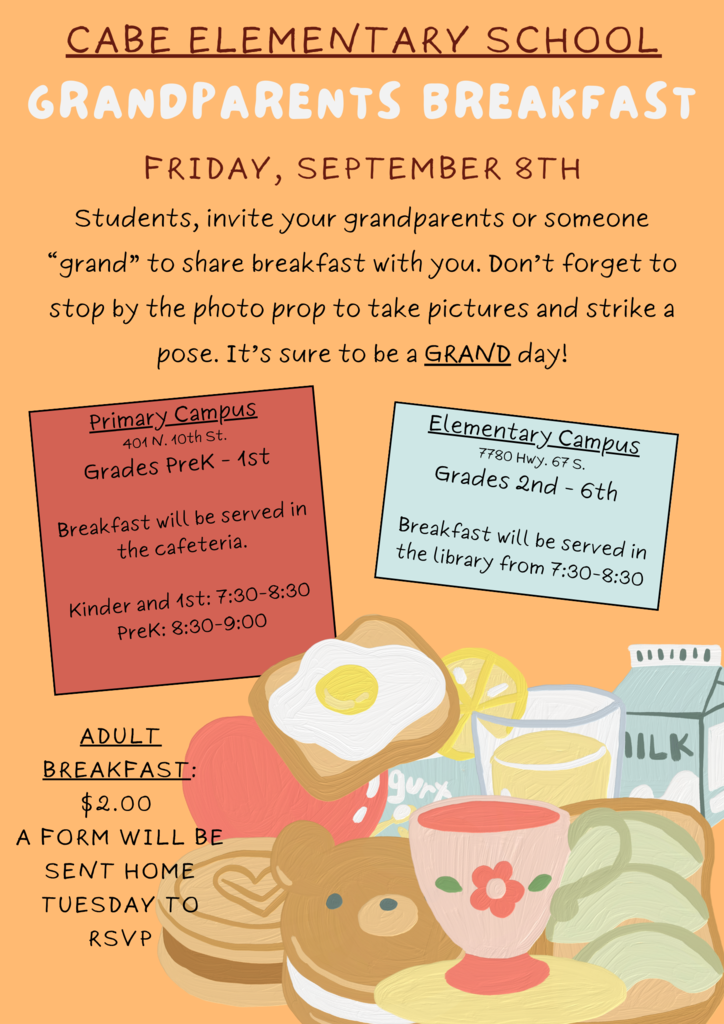 Next week (September 5-8) is Homecoming week at GHS! We will be playing the Dierks Outlaws! The theme is "Round-up the Outlaws"! Help us celebrate!!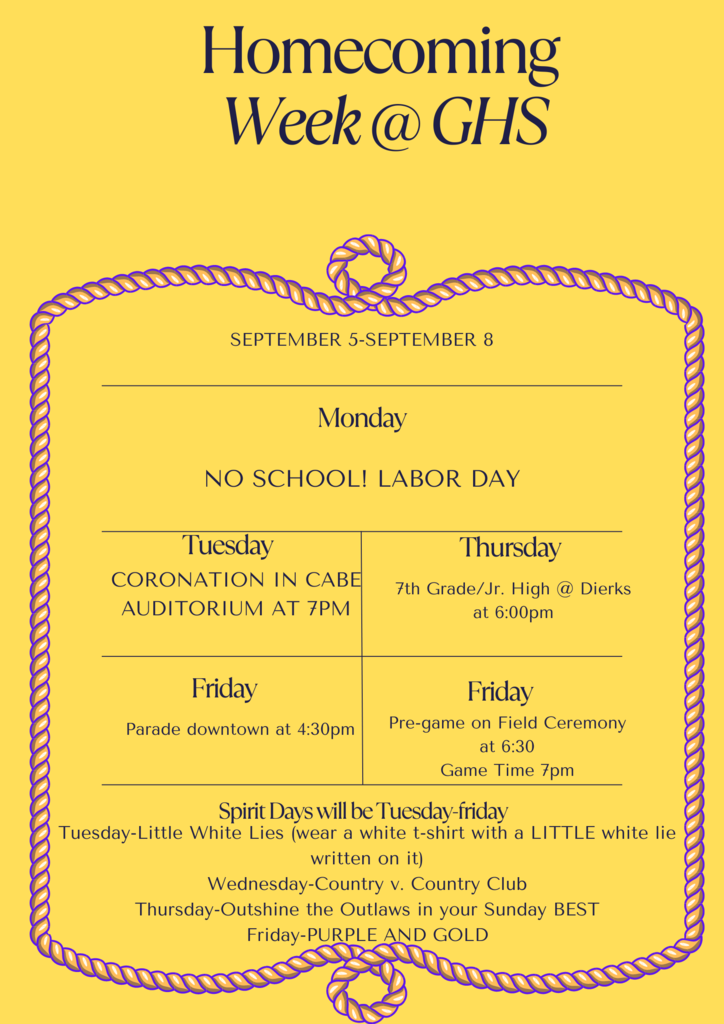 Beginning Tuesday September 5th, we will be adjusting our release time at GHS. The construction on the CES parking lot has been repaired enough to allow for our release times to go to their regular schedule. Car riders and drivers at GHS will continue to release before bus riders. They will release at 3:15. Buses will arrive at GHS after they leave CES.

Mrs. Nolen's science classes got in on the lab time this week! Students mixed up a rainbow!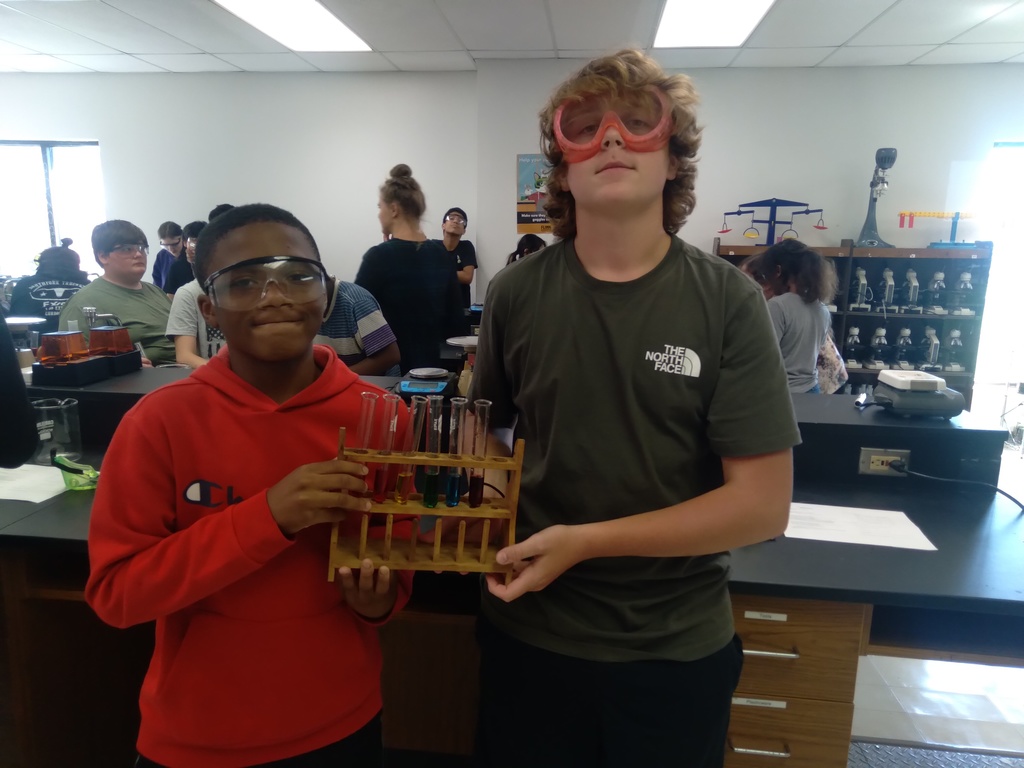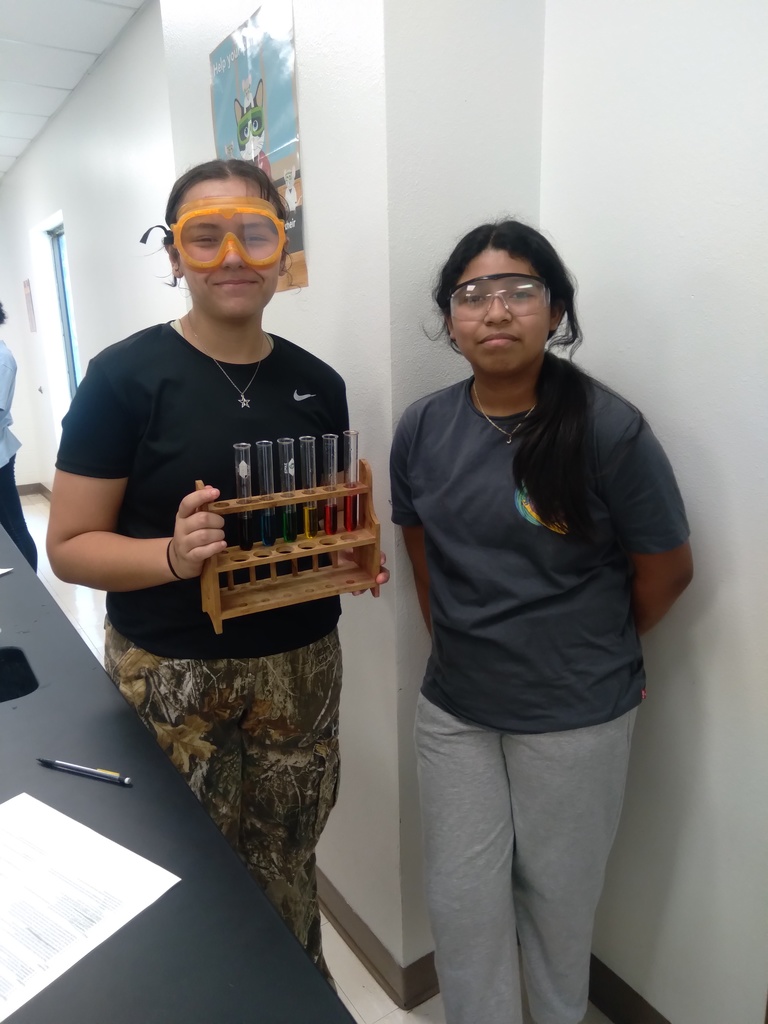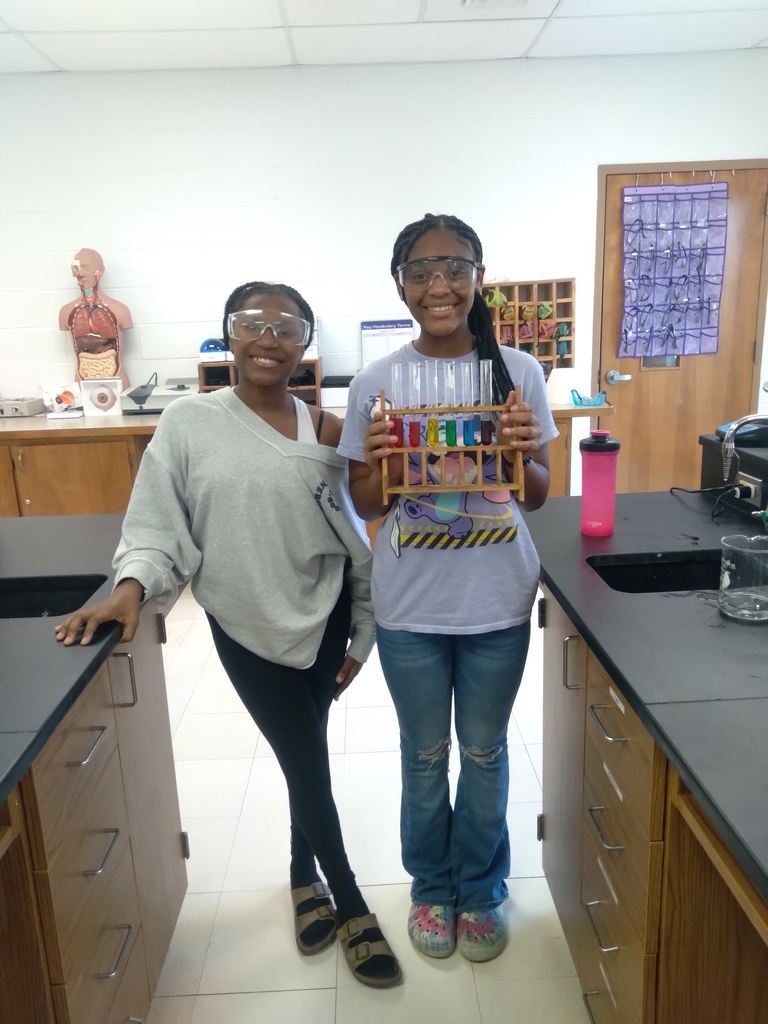 New events will be announced as they're scheduled.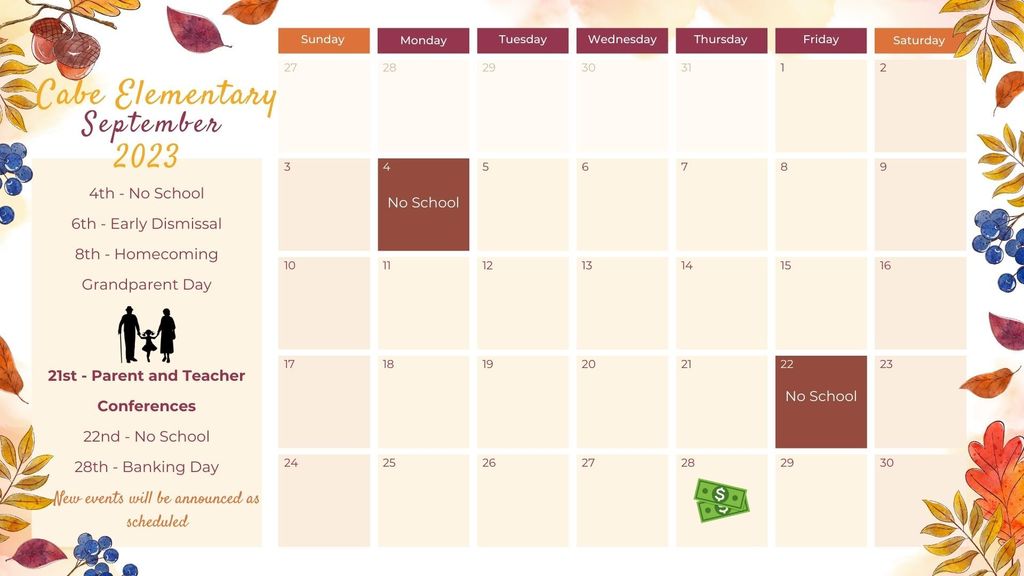 FFA meeting on Friday 9/1! The meeting will be in Mr. Crawley's room during 9-12 lunch.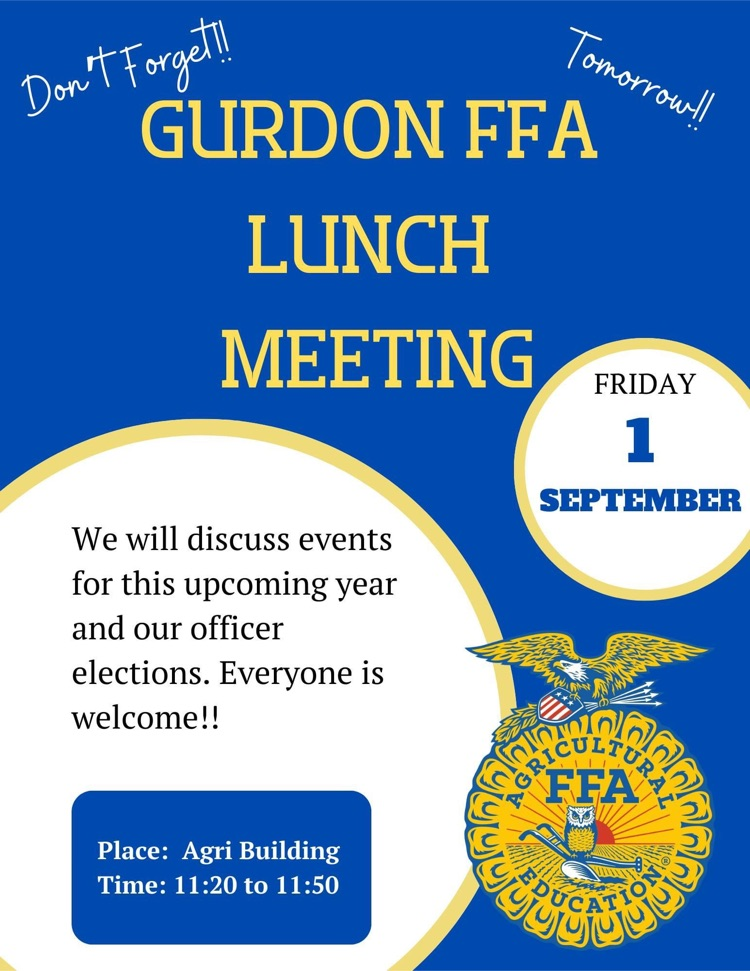 ATTENTION: Foreman has cancelled our senior high football game tomorrow night Sept. 1st due to illness. We will move Youth night and our Hall of Fame presentation to a later game date.

Mrs. Renfro's 6th grade reading class has been reading "Frindle." Students were able to create their own keepsake as they learned about the power of creativity. As you can see, they let their individuality shine!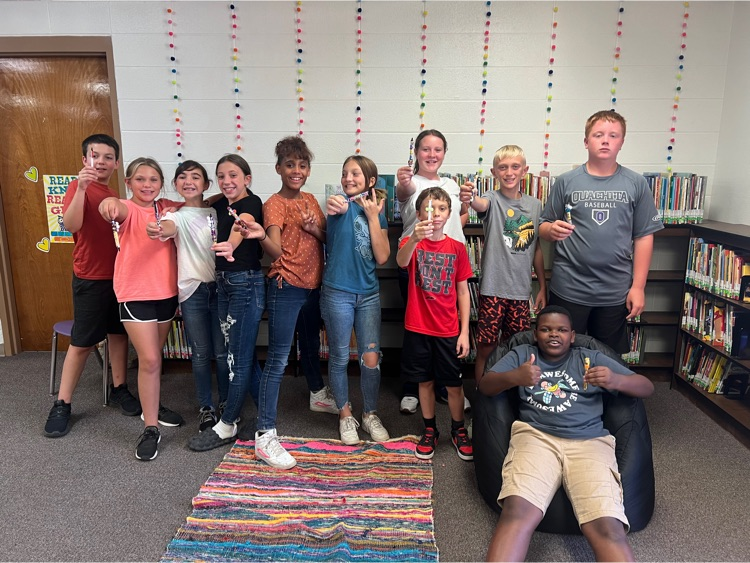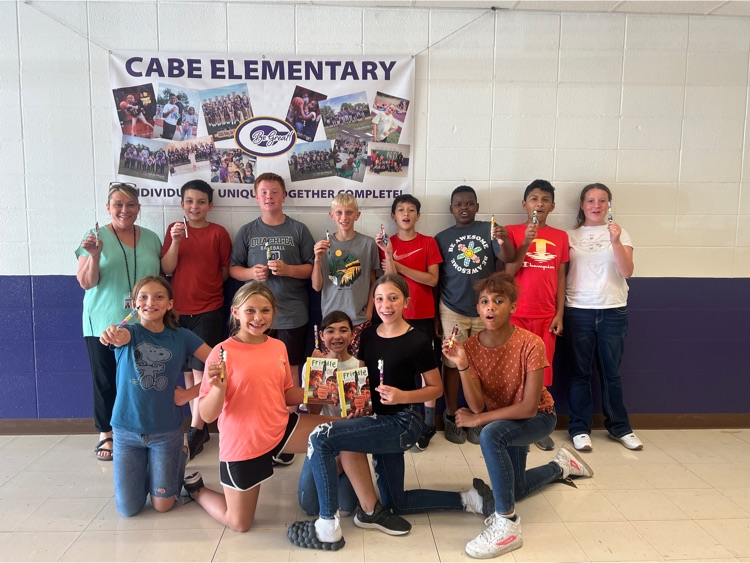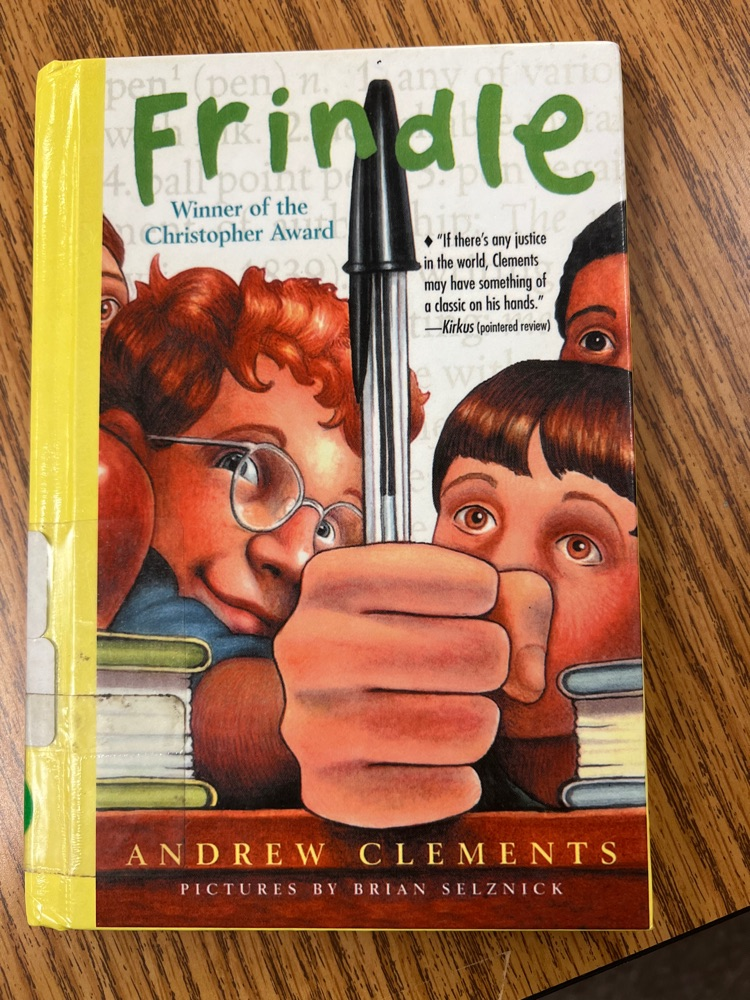 Mrs. Britt's 3rd grade class had so much fun dancing, singing, and drumming in music class Wednesday! The students look forward to Ms. Smith's class!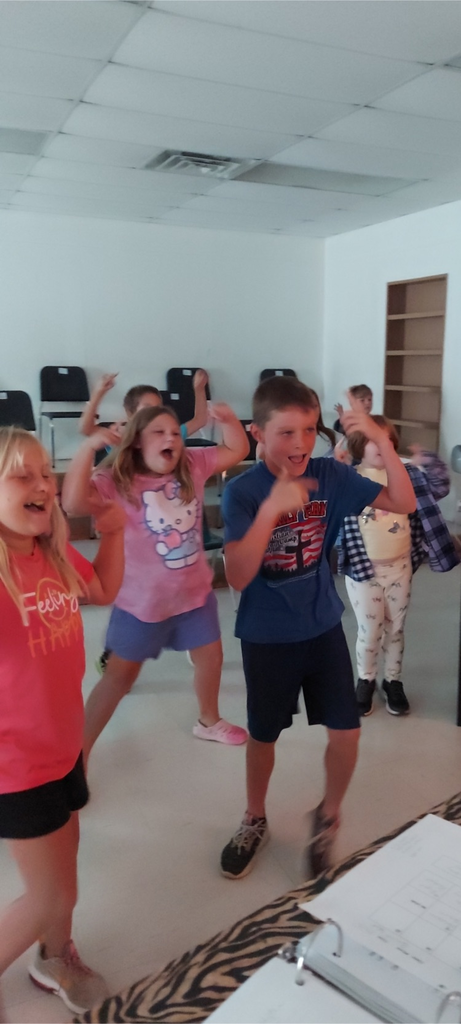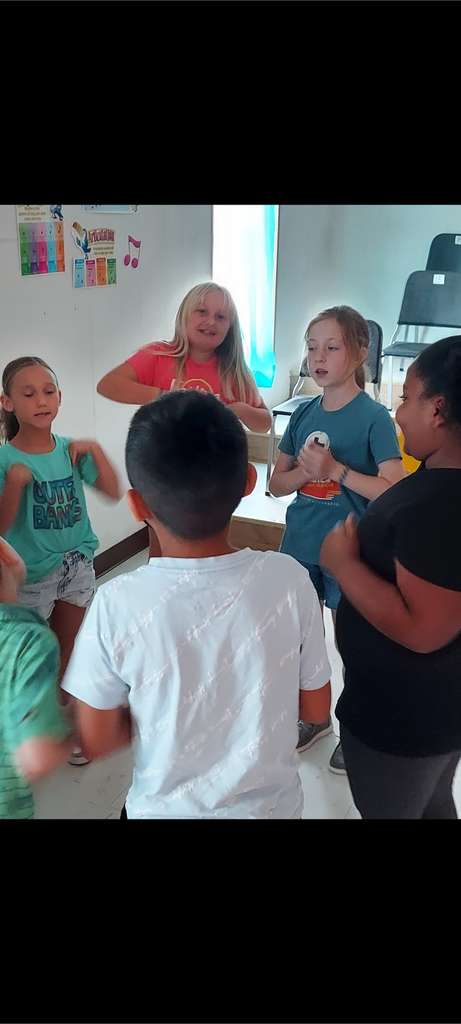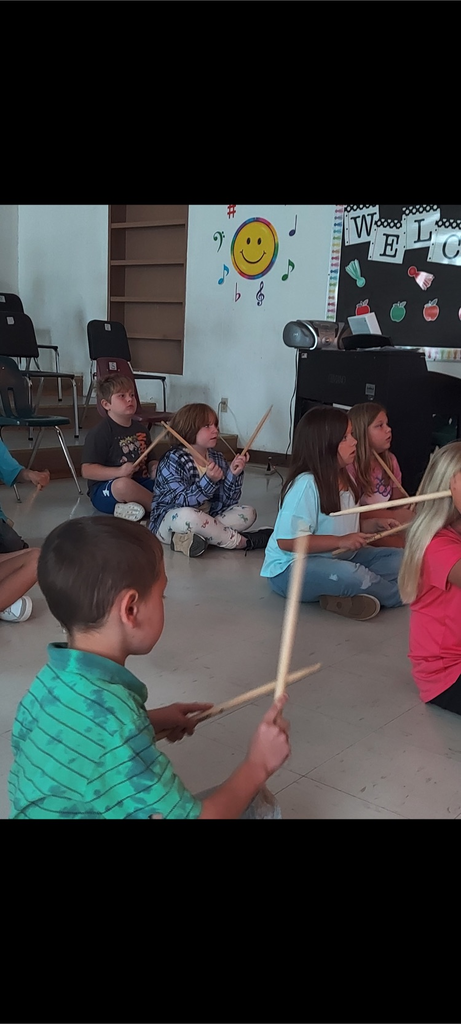 Save the Date! More information will be sent home Monday!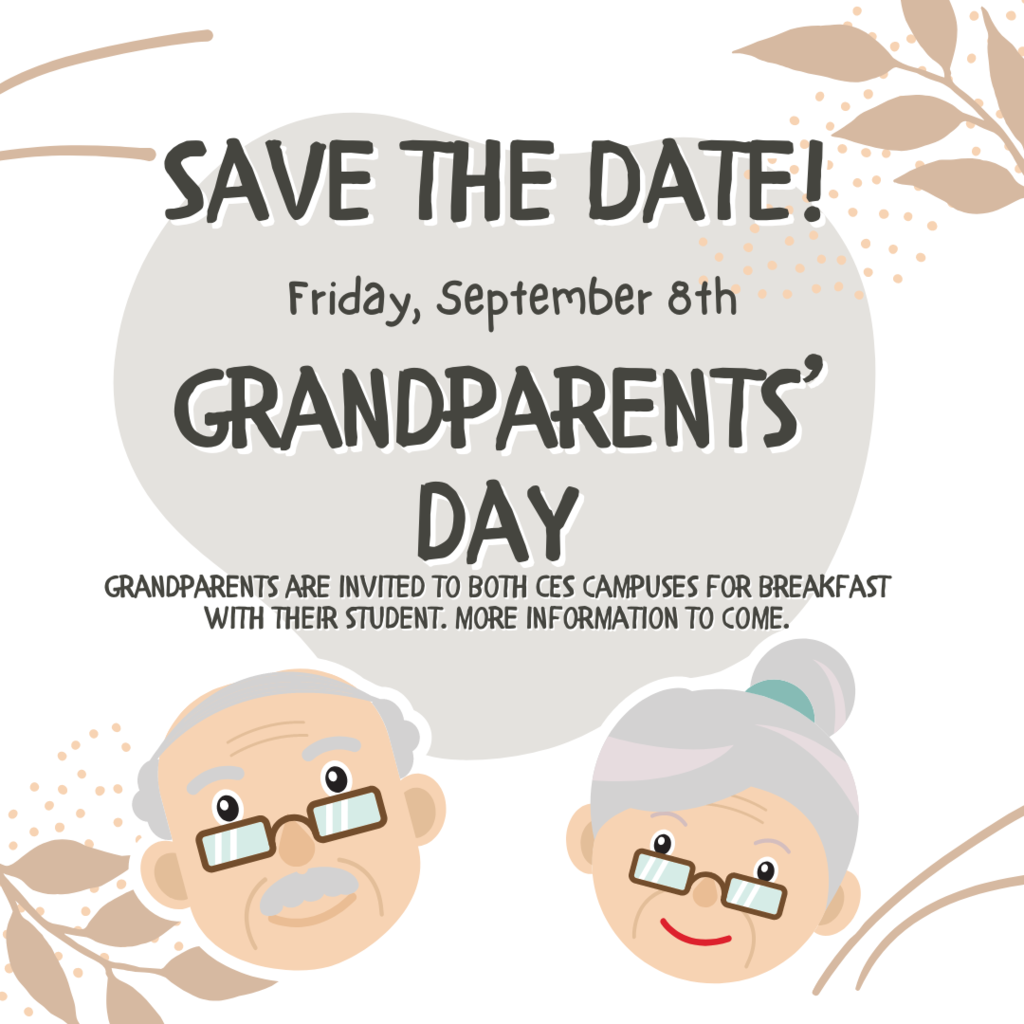 Congrats to Jamari Williams for being selected as the Farm Bureau MVP for his 3 touchdown performance against Lafayette County. Thank you to Farm Bureau and Brian Clark for recognizing our student athletes!

Our first graders have been learning to add two sums by using dice and working on collaborative writing. They are our future!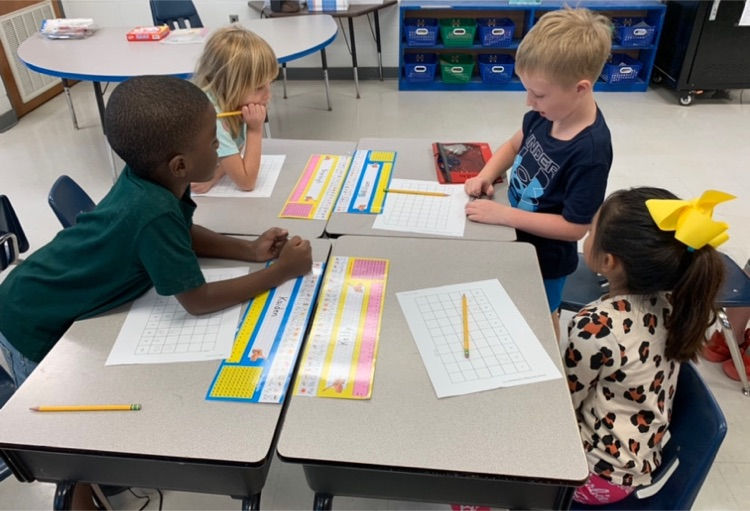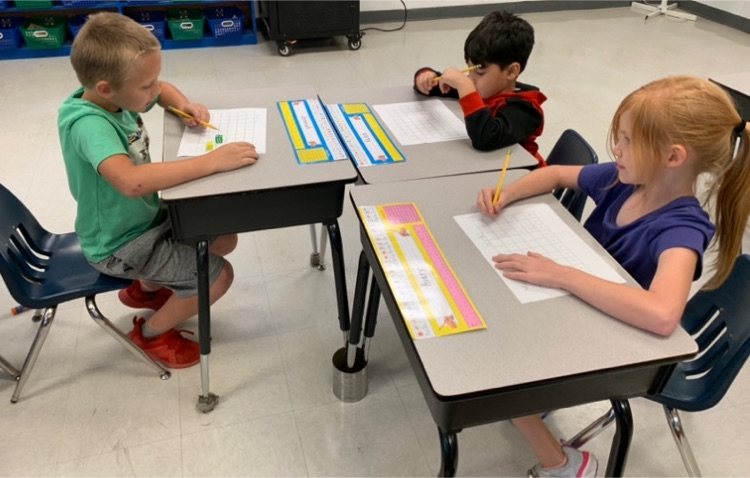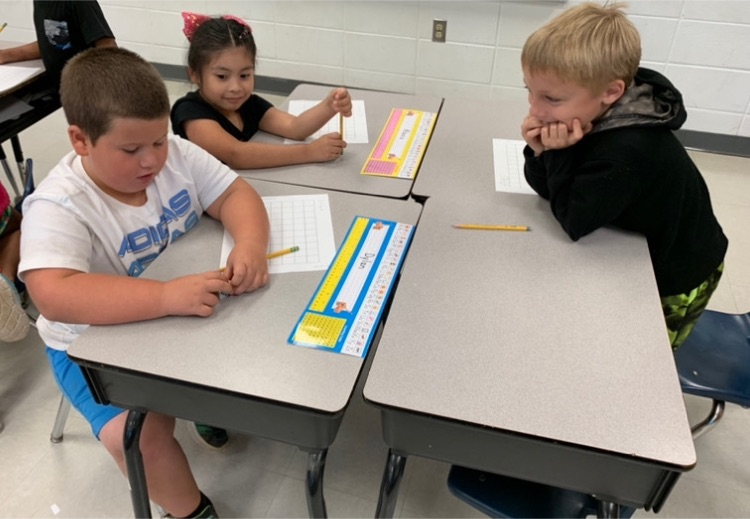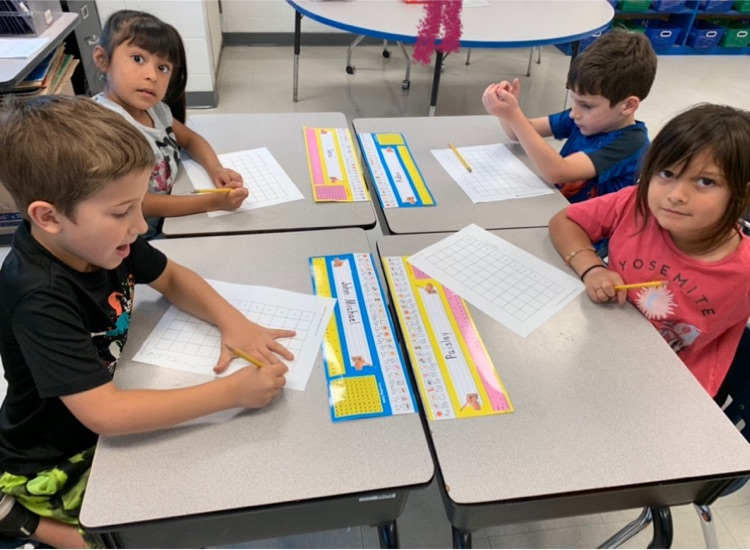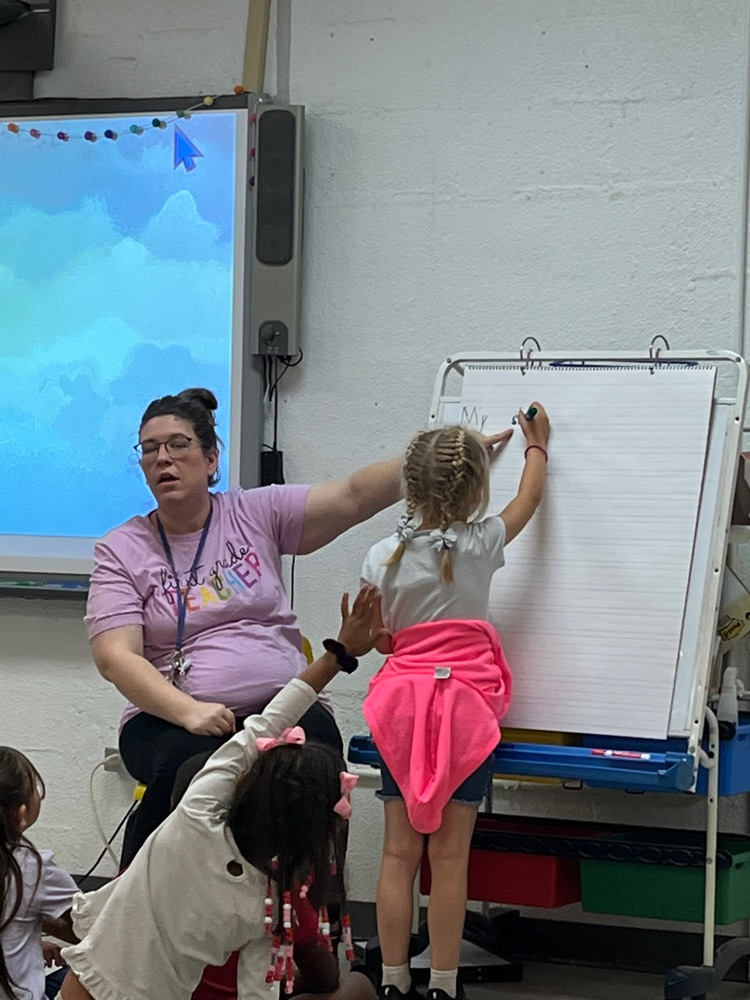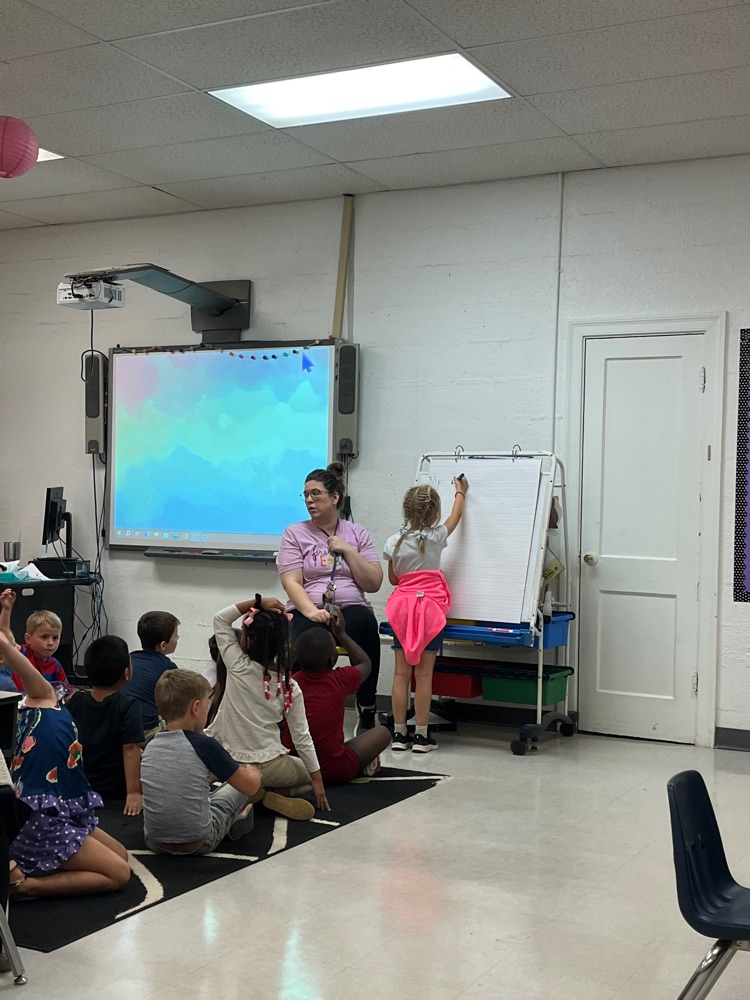 Next week, Wednesday the 6th of September, the district will have its first early release day. GHS will release car riders at 2:05, bus riders will follow as soon as the buses leave Cabe.

Early Release is next week, September 6th.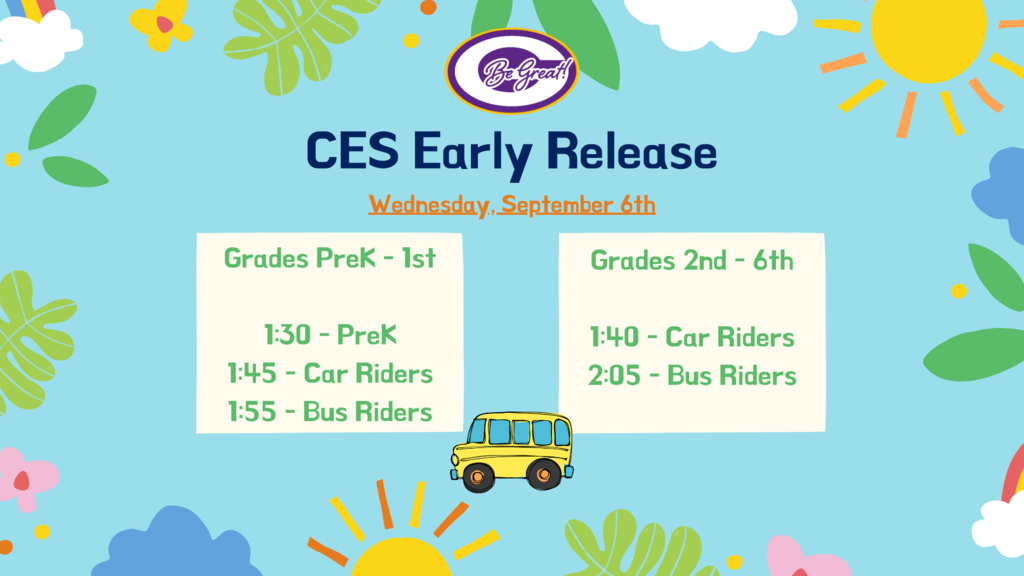 We are looking for a licensed nurse to serve as a substitute nurse when we are short-handed. Please send your information to
jonesa@go-devils.net
.

Big thanks to Darlene Mosley and The Way for their donation of backpacks filled with student supplies and water bottles! Our students have already put them to use!!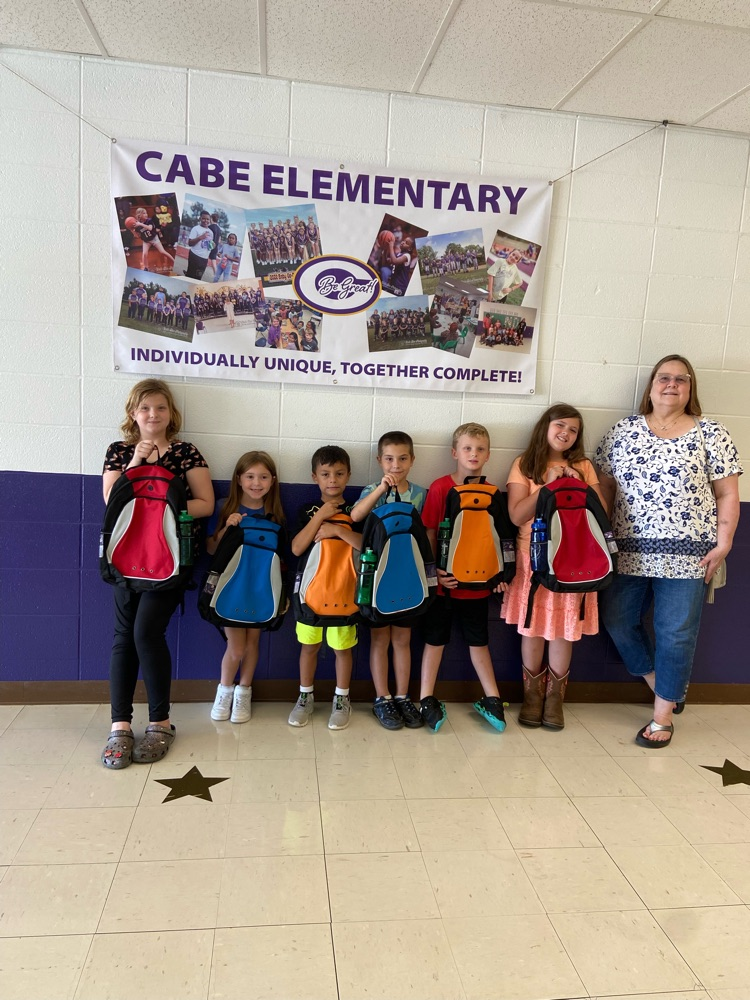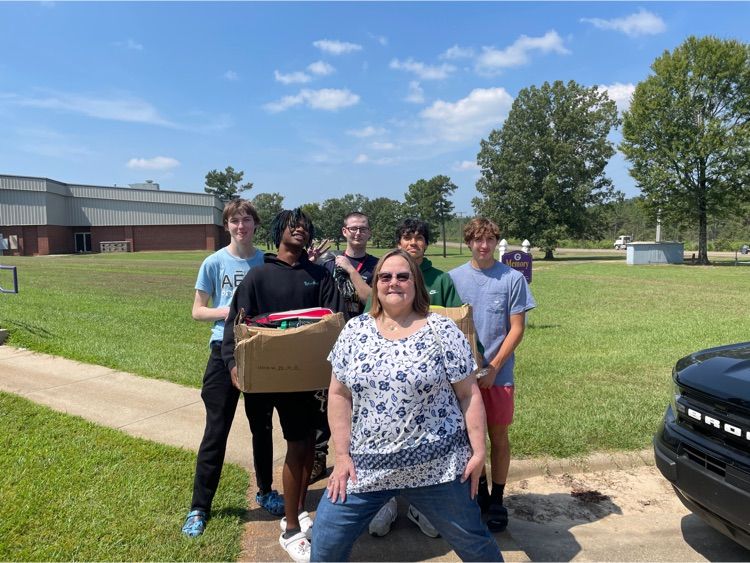 Safety first!! Physical Science & Chemistry students spent the week learning about lab safety and doing their first lab. First they toured the lab and tested out how well safety goggles really protect your eyes… by getting a face full of whipped cream! Then they showed how much they learned by taking a quiz on lab safety. Finally, they got to work in the lab and showed off their measurement by in making a test tube rainbow.