#PeaceLoveLearn

🎄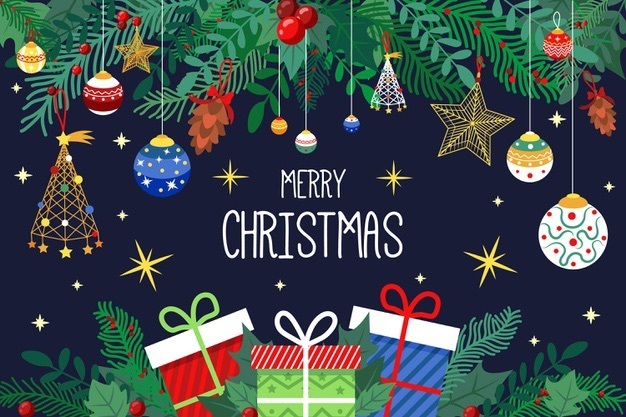 A reminder Go-Devil Basketball games are in Arkadelphia tonight JG, JB, SG, SB. These games will begin at 4:30pm. Please note large bags and backpacks will not be allowed in the gymnasium. Good luck to our teams!💜

Merry Christmas! Mrs. Newton's Methods student had a blast helping out with Polar Express day at GPS! GHS has some awesome students, we love to see them helping out around the district!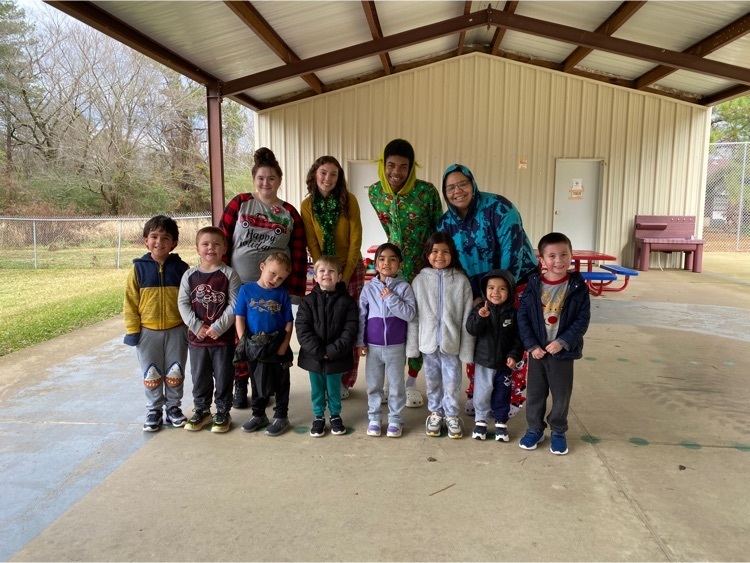 News from the Community Pantry-

Today we received 5,500 lbs. of food from the Arkansas Food Bank for our school food pantry. The food was purchased through the food bank with funds from a 2022 Ross Foundation Grant. We owe a HUGE thank you to Hudspeth Diesel for helping us move the food from the Community Pantry to GHS! Thank you to Dustin Self, Bryan Watson and Darrin Cooper for loading and delivering the food. Our EAST classes and GHS football team helped us unload and move the food into the Wellness Center. We love our community partners, staff and students! Be Great!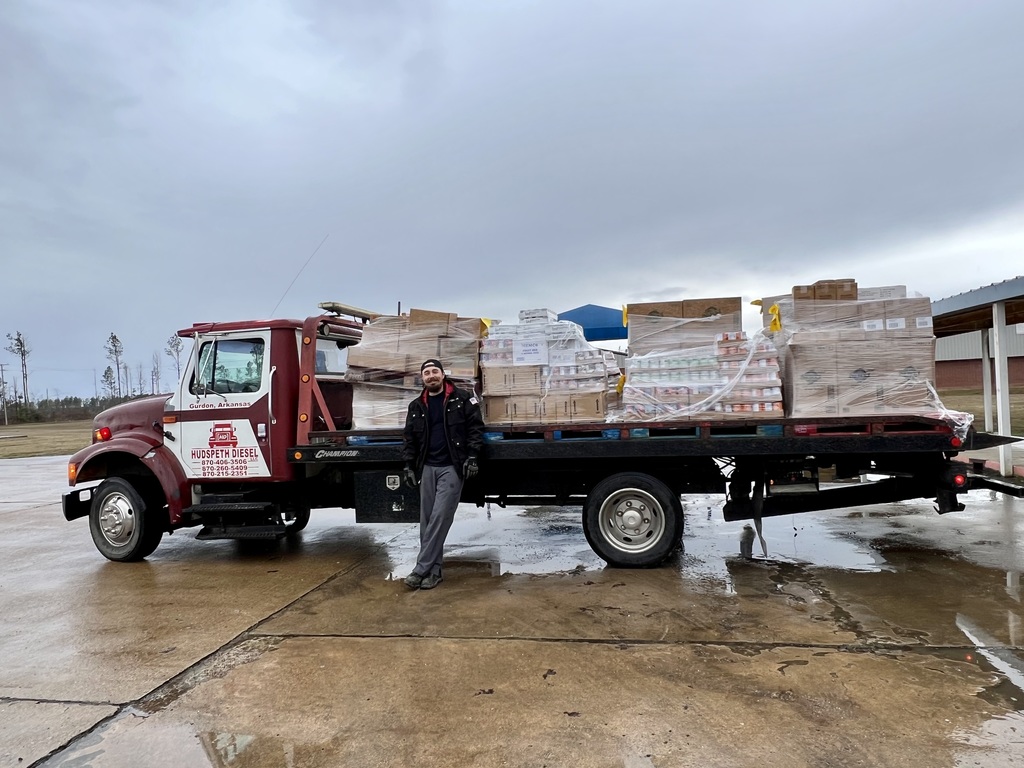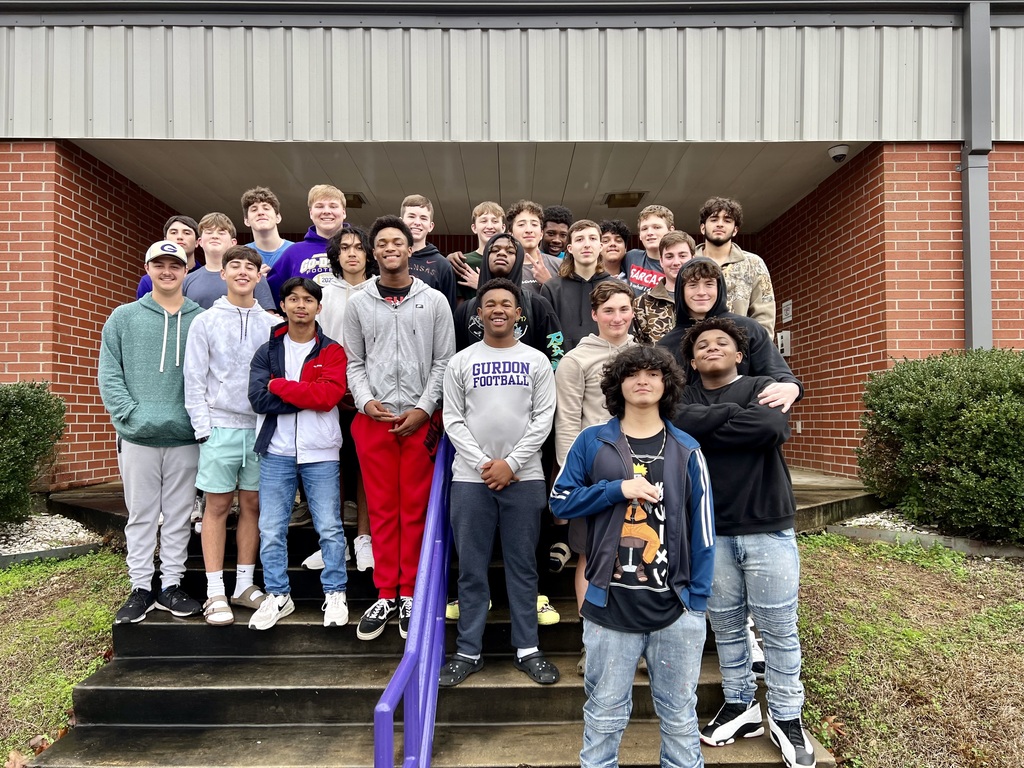 We would like to send out a huge THANK YOU to everyone who contributed in any way to the 2022 Go-Devil football season. From the press box crew, chain gang, gameday personnel, people who supplied food, and everyone else that helped in making this a successful season. THANK YOU AND BE GREAT!!!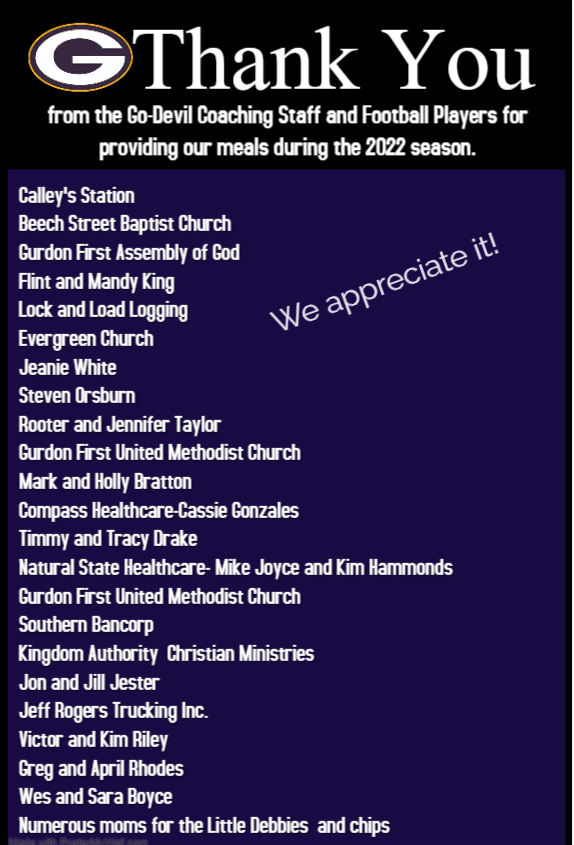 IT'S STATE WEEKEND! GHS Cheer will be competing for a state title this Saturday at Band OZK Arena in Hot Springs. All tickets for the performance must be purchased online at gofan.co. Tickets are PER DAY so make sure to purchase for Saturday. Make sure and pay attention to the spectator information. AAA passes will be accepted. GOOD LUCK AND GO-DEVILS!!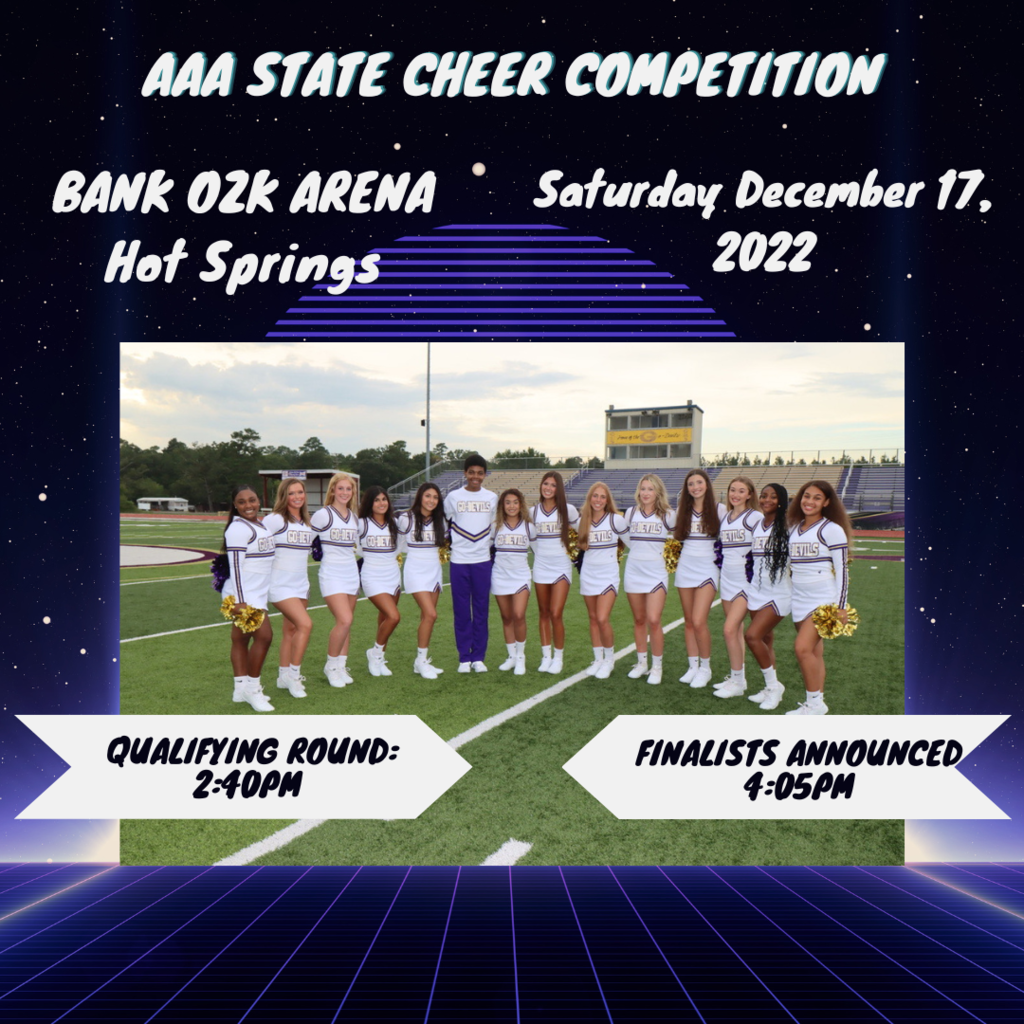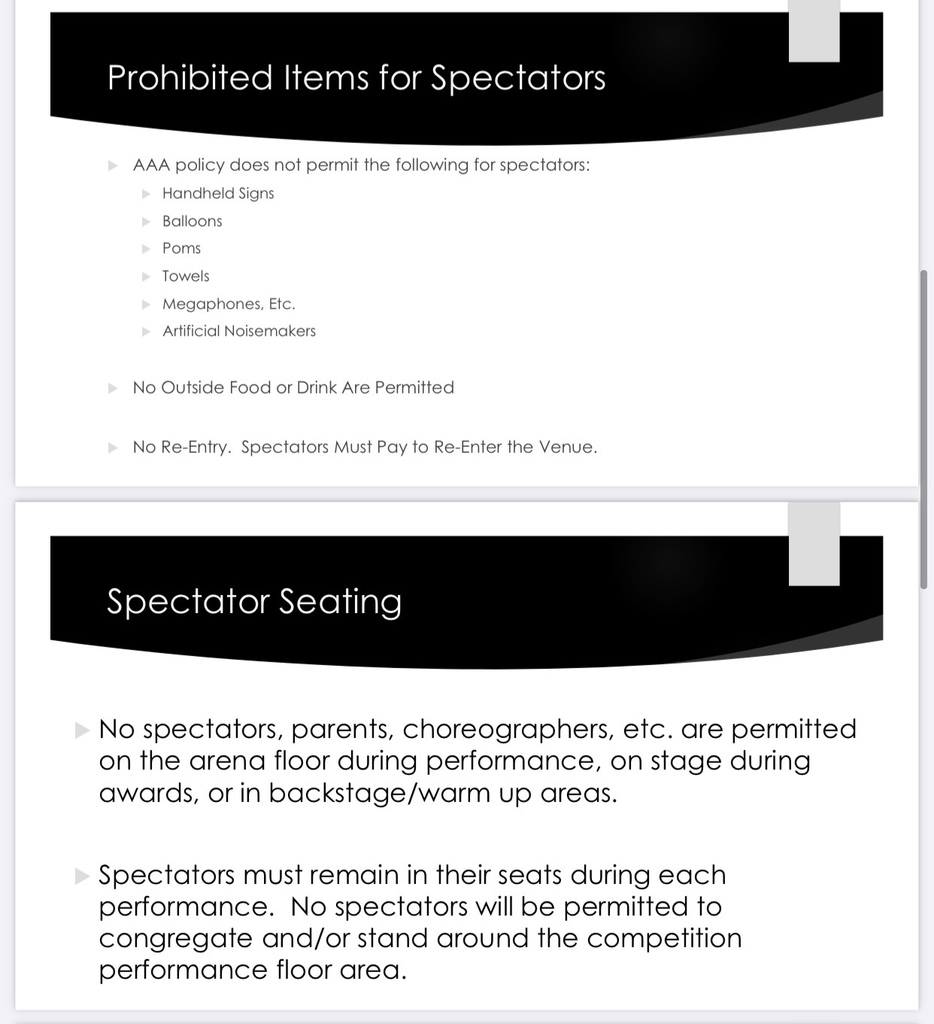 GHS Semester Exams will be Thursday December 15 and Friday December 16! In order for a student to be exempt from the exam for their class they must have 3 or fewer absences for the class and an A or B for the semester. Buses will run at regular time on Thursday and 1:30 on Friday.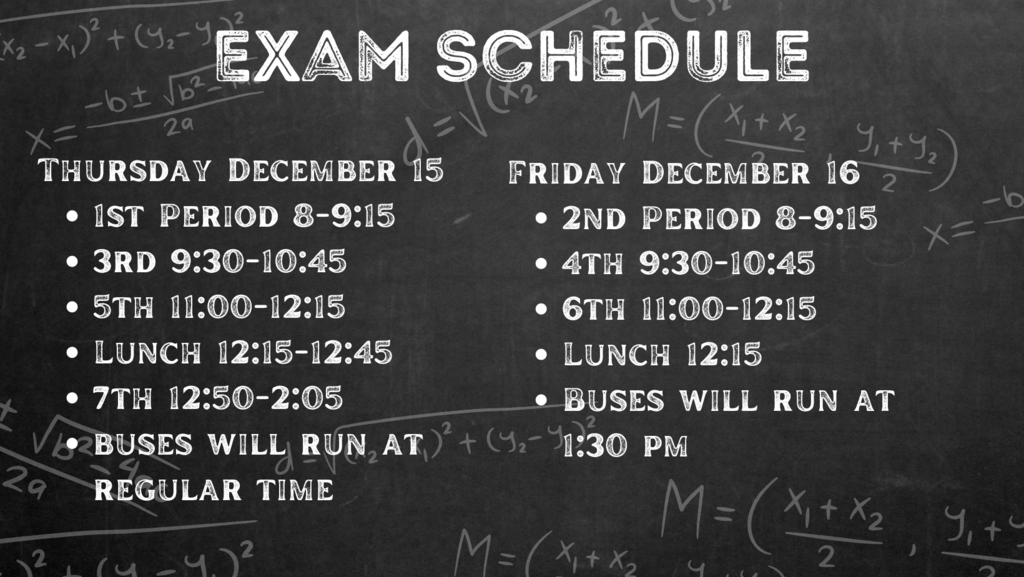 Our people are good people, and our students want to recognize good people! Coach Wright's students wanted to recognize the best before they leave him next semester! Thank you Coach Wright for your commitment to the students of GHS!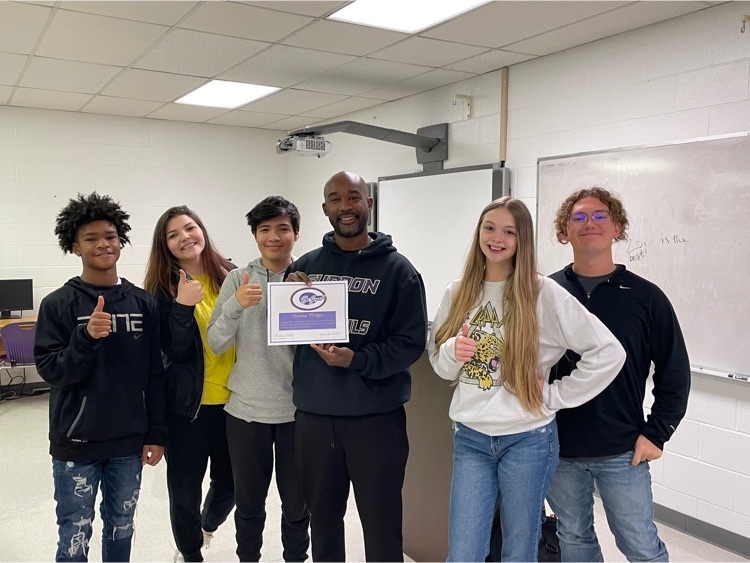 Our students are making a return to Washington DC! Please help support our Close Up students as they make their way back to DC for the first time in a few years. They are selling tickets for Dorey's dinners. $17 per ticket, the dinners can be picked up at the Community Pantry on January 6. If you are interested you can contact the high school office or email the sponsor, Dalton Hyde at
hydej@go-devils.net
. Help our students reach their goal!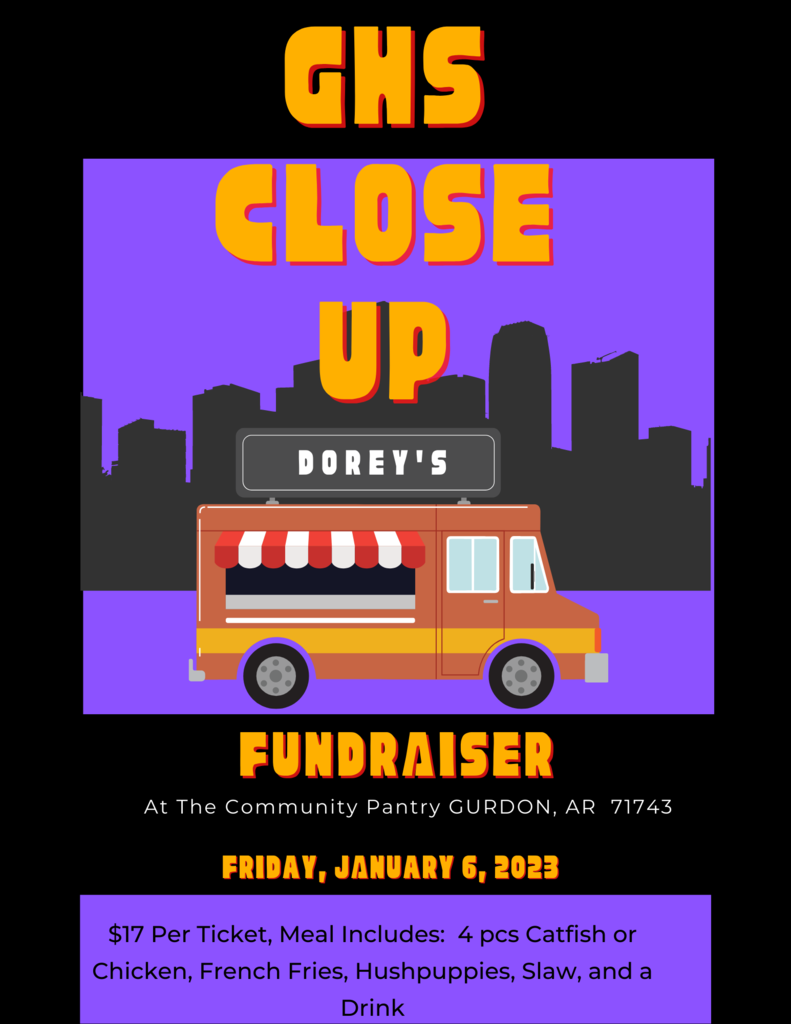 Our Reindeer's Got Talent Show will take place tomorrow morning, December 14th at 9:00am at Cabe Auditorium. This event is open to CMS students and parents/families of CMS students. Students must have AR points to attend and at least 5 AR points to participate.


Special thanks to the brothers of Alpha Phi Alpha Fraternity, Inc. for making a long distance call to the North Pole and giving Santa the directions to Cabe Middle School. We had a surprise visit from Santa Larry who brought gifts for each of our outstanding students. Santa Larry has been all over the world and has been featured on multiple news outlets. He gained world-wide fame by becoming the first Santa of color at the nation's largest mall, Mall of America. Santa Larry is also an alumnus of Henderson State University. Thanks again Santa Larry and Alpha Phi Alpha for spreading joy and holiday cheer throughout our building! (More photos coming soon)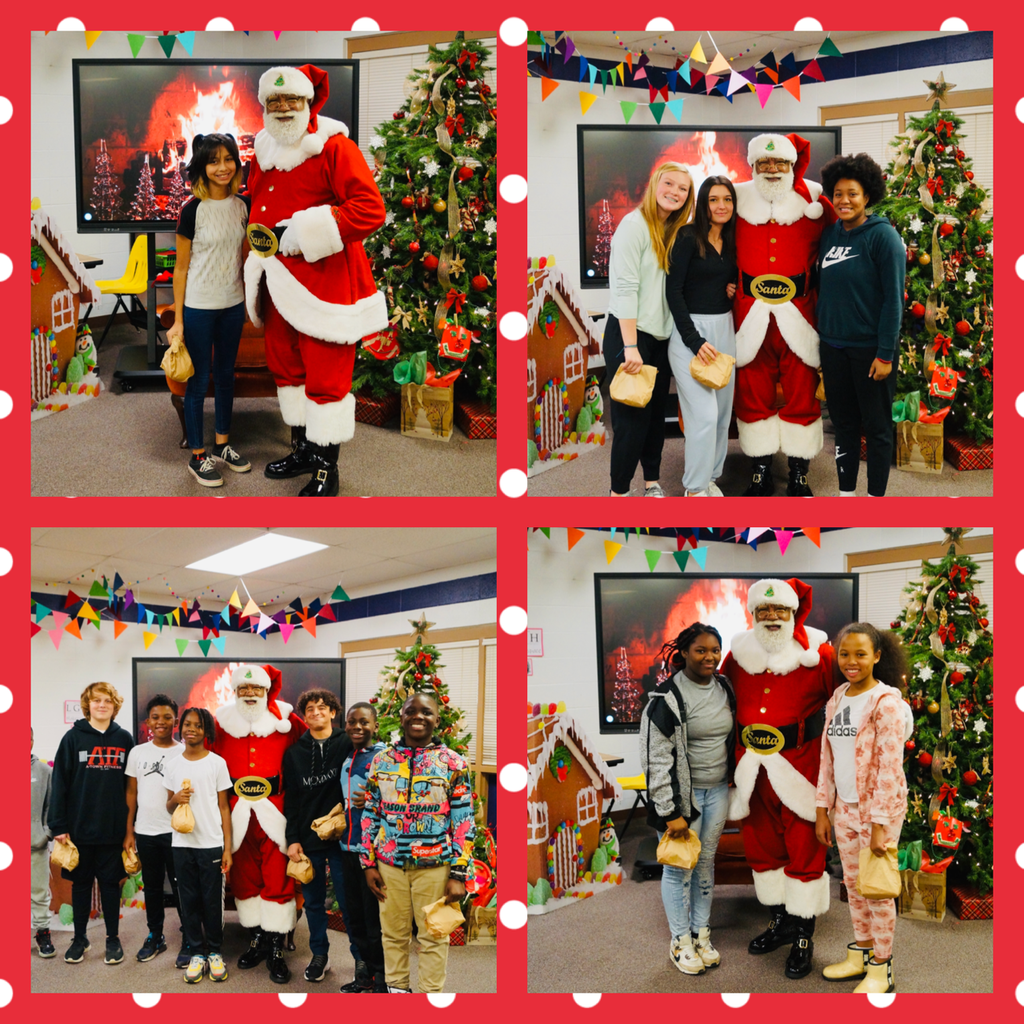 The GHS health class participated in the "CPR in School" program this week, taught by Kimberly Garlin, District RN. Each student who participated received a certificate of completion and met their requirement for graduation!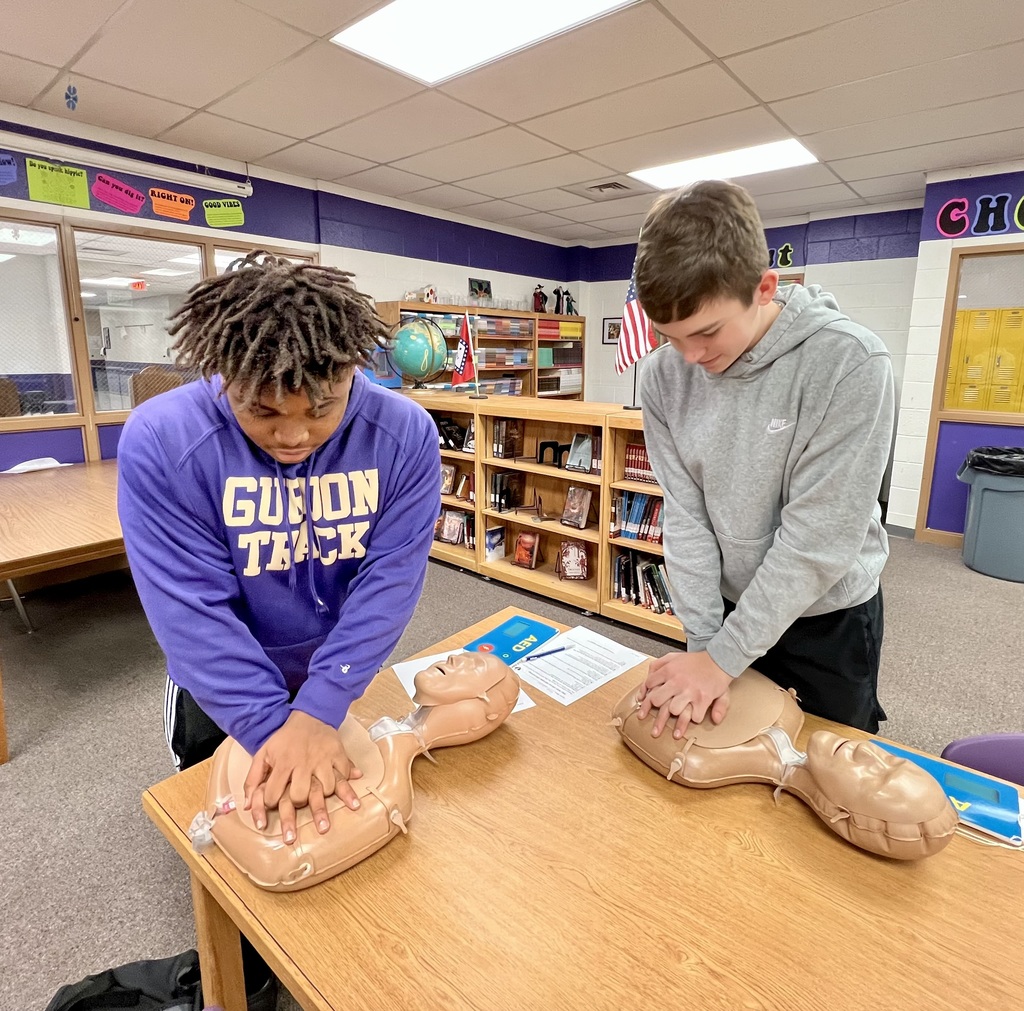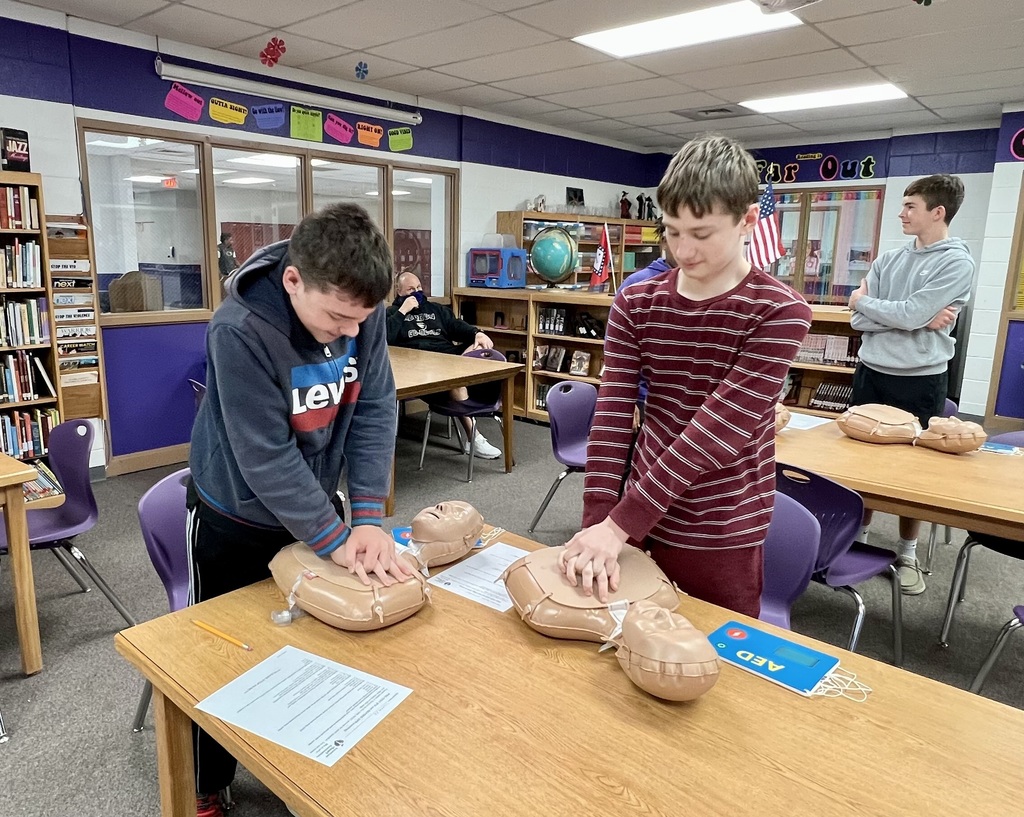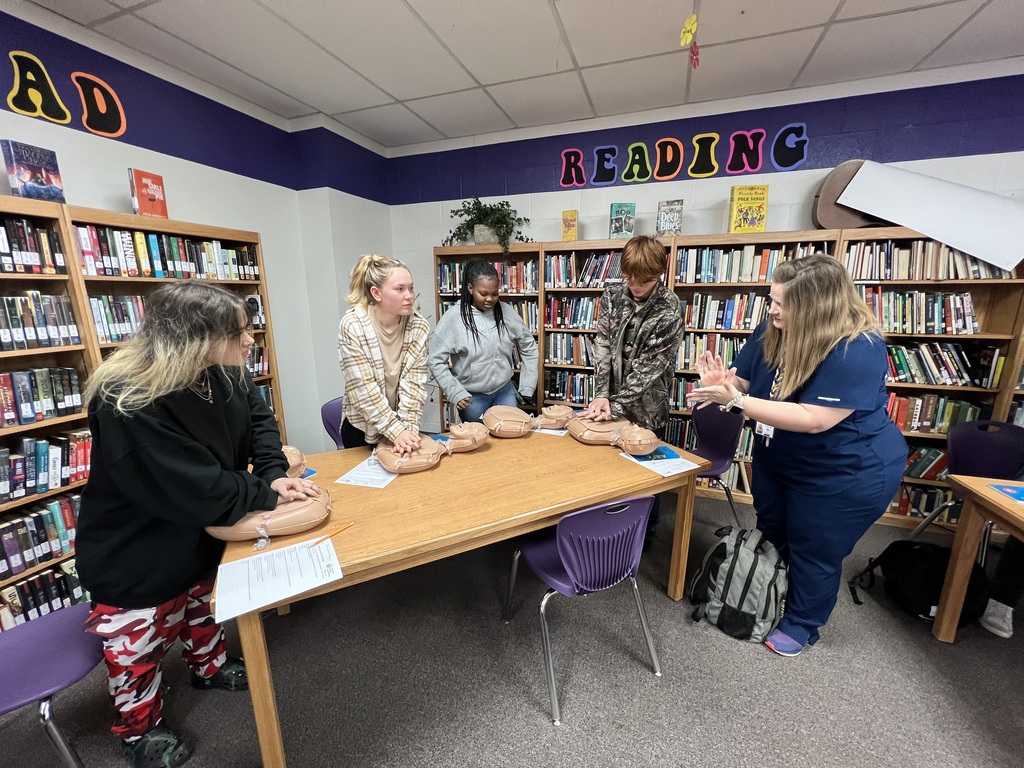 GHS Cheer is just a couple of weeks away from state! Come support them Saturday as they compete at the Benton High School arena, Saturday December 10th.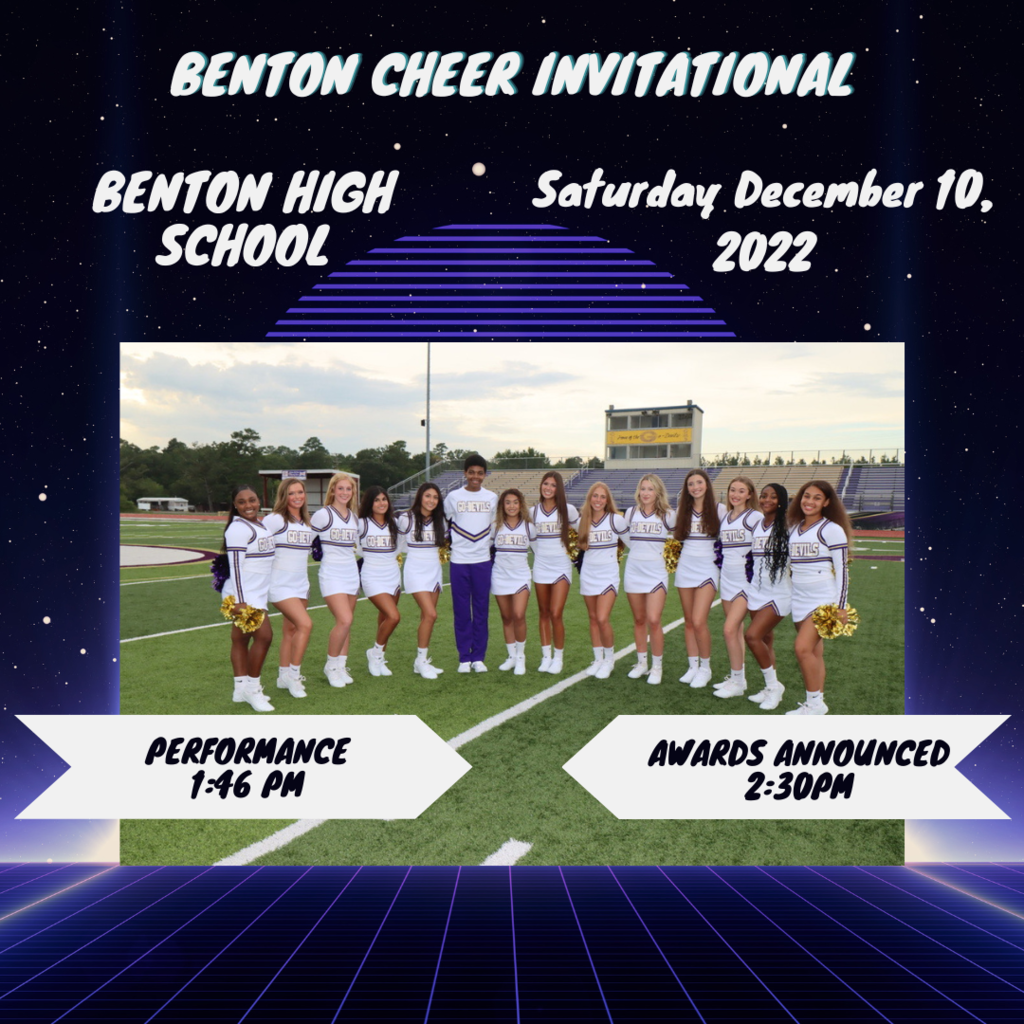 RESCHEDULED! THE FINANCIAL AID NIGHT SCHEDULED FOR THIS EVENING AT GHS HAS BEEN RESCHEDULED FOR NEXT TUESDAY AT 5:30PM. Mrs. Ledbetter will host another night in the spring semester. If you can't make it next Tuesday don't worry.

Please use the link to request a food box from the school over Christmas break if you need food at home. Pick-up will be at the GHS Wellness Center on Thursday December 15 from 1pm-3pm.
https://forms.gle/apsiHjEvw9c4zk3x8

Congratulations to Coach K for earning the award for December Staffulty of the Month!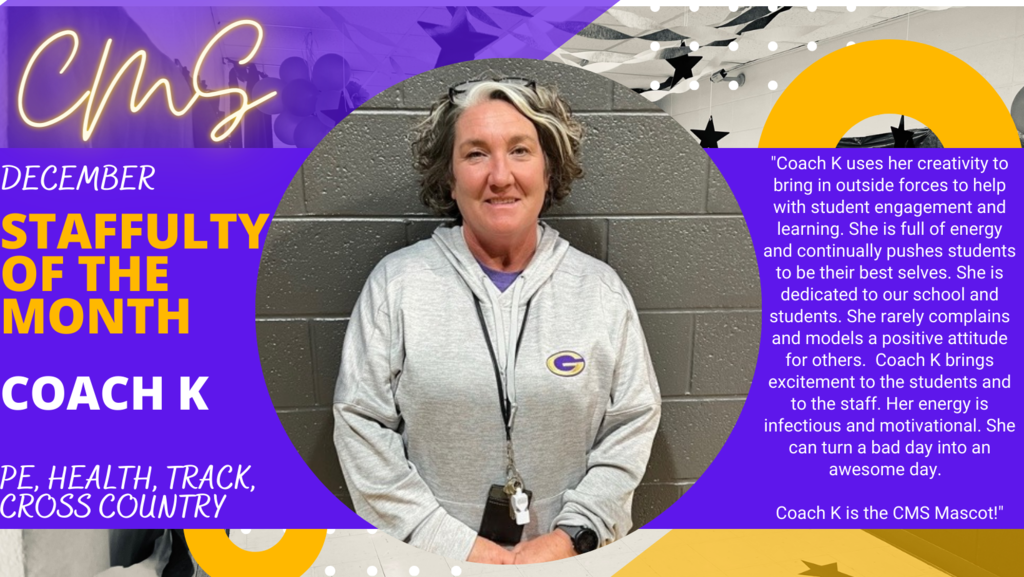 Congratulations to our students who made it to the Spotlight for the month of December! #PeaceLoveLearn