Labralon Washington- 110 meter hurdles- 2023 State Champion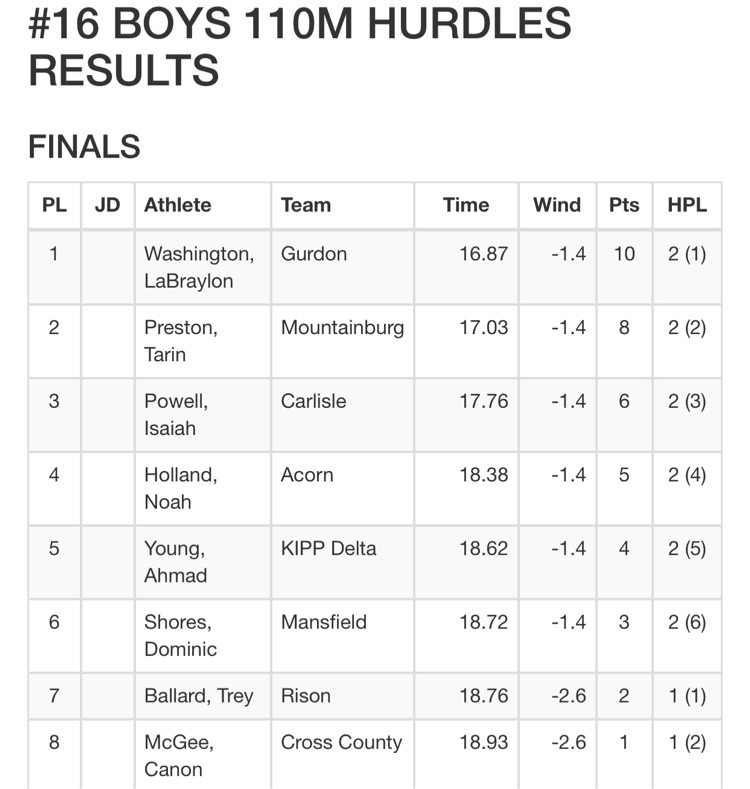 Ja'Mya Garland is the State Runner Up in the high jump!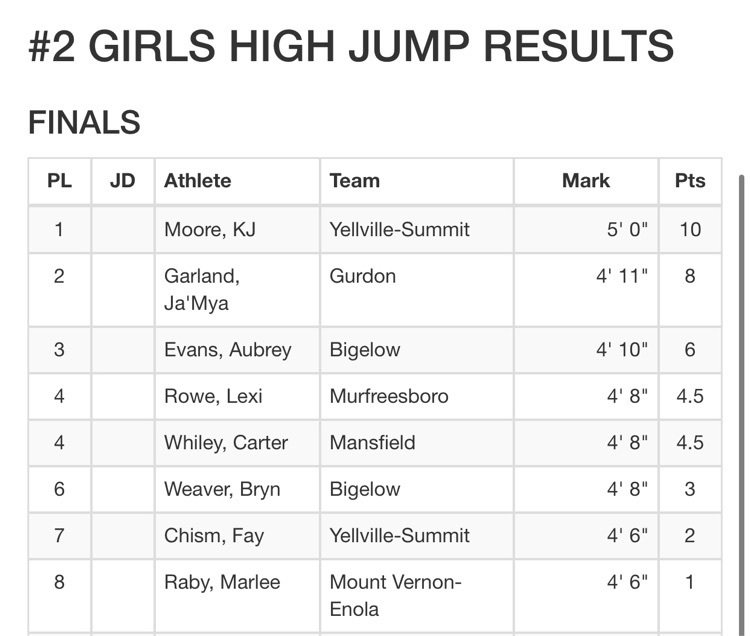 Sophomore Bradyn King finishes as State Runner Up in the shot put at the 2A state track meet!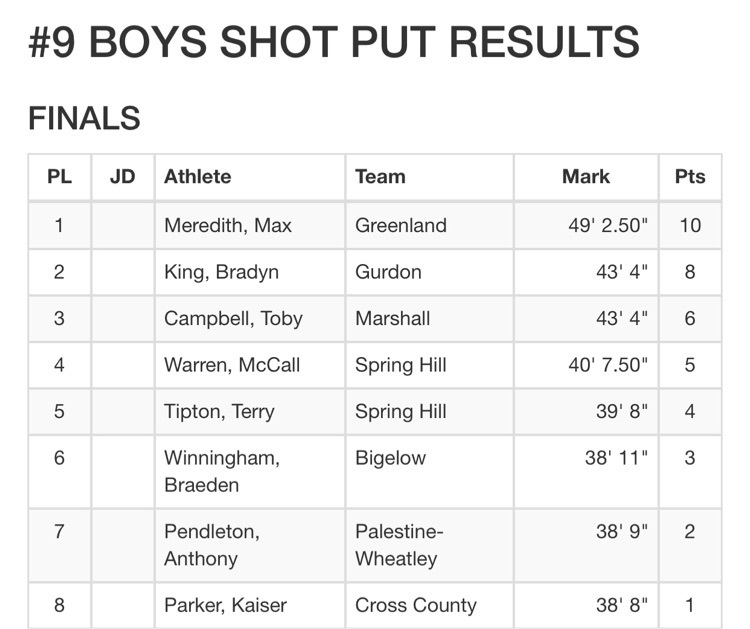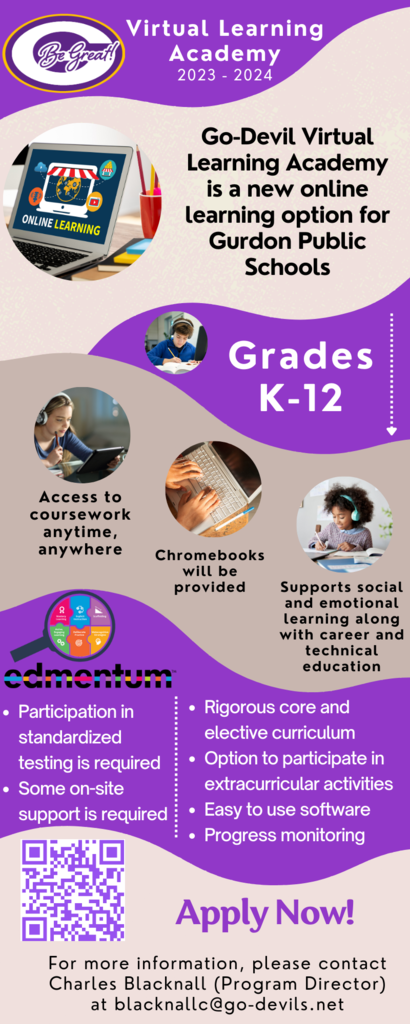 Baseball & Softball Week 8 Farm Bureau players of the week! Mollie Cox Josh Taylor Big thanks to Brian Clark and Farm Bureau for sponsoring these awards yearly!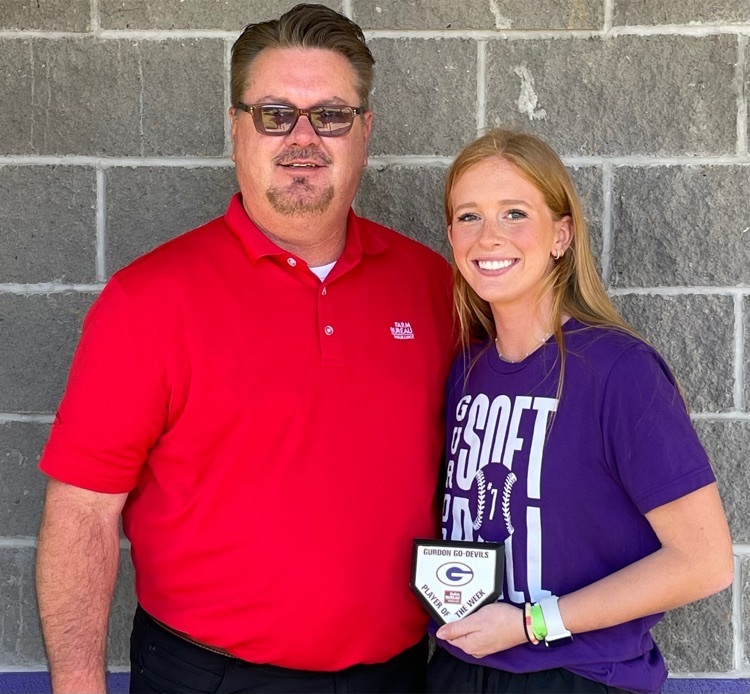 GHS would like to thank Misty Woolf for being a GREAT leader. She truly embodies all of the qualities of a wonderful Principal! Happy Principal Appreciation Day, Mrs. Woolf!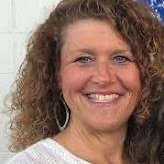 Food boxes for anyone needing food at home will be available for pick-up from 9-3 on Wednesday. Help us empty our food pantry and get ready for summer! Call the Wellness Center at 353-5123 Ext. 122 and pull around to the back of GHS to pick up your food box!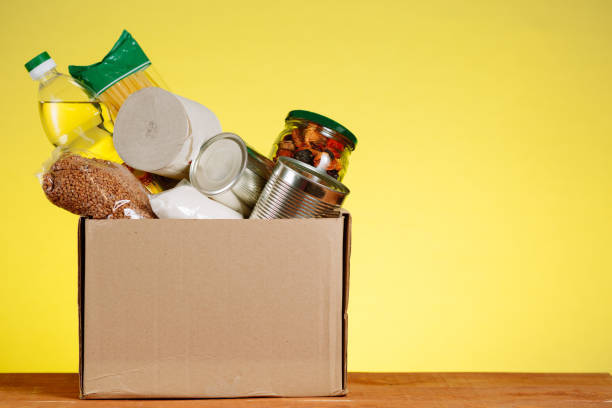 May is National Mental Health Awareness Month. If you or someone you know is struggling or in crisis, help is available. Call or text 988 or chat 988lifeline.org. You can also reach Crisis Text Line by texting HOME to 741741.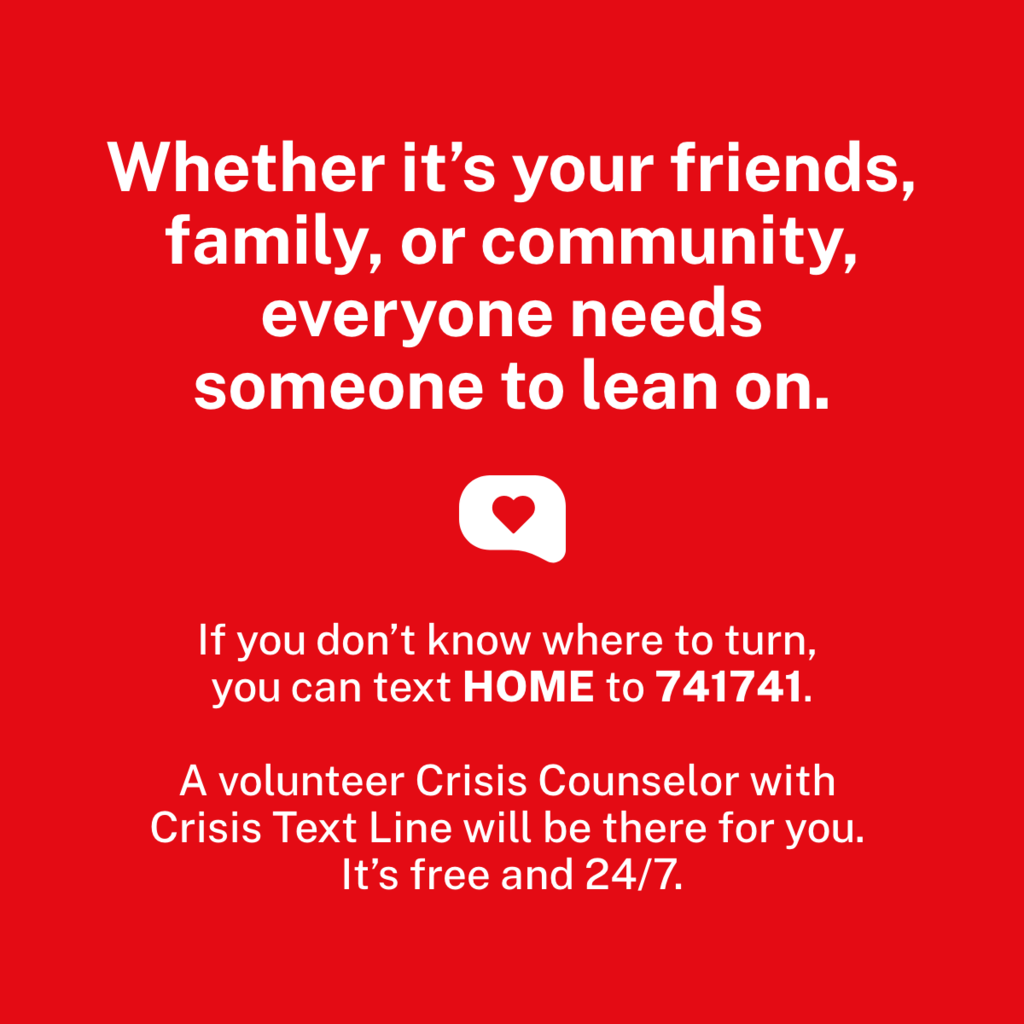 Reminder to get those sports physical forms in this week! This will be the only opportunity for students to receive a FREE sports physical. All athletes must have a sports physical on file in order to participate in school sports.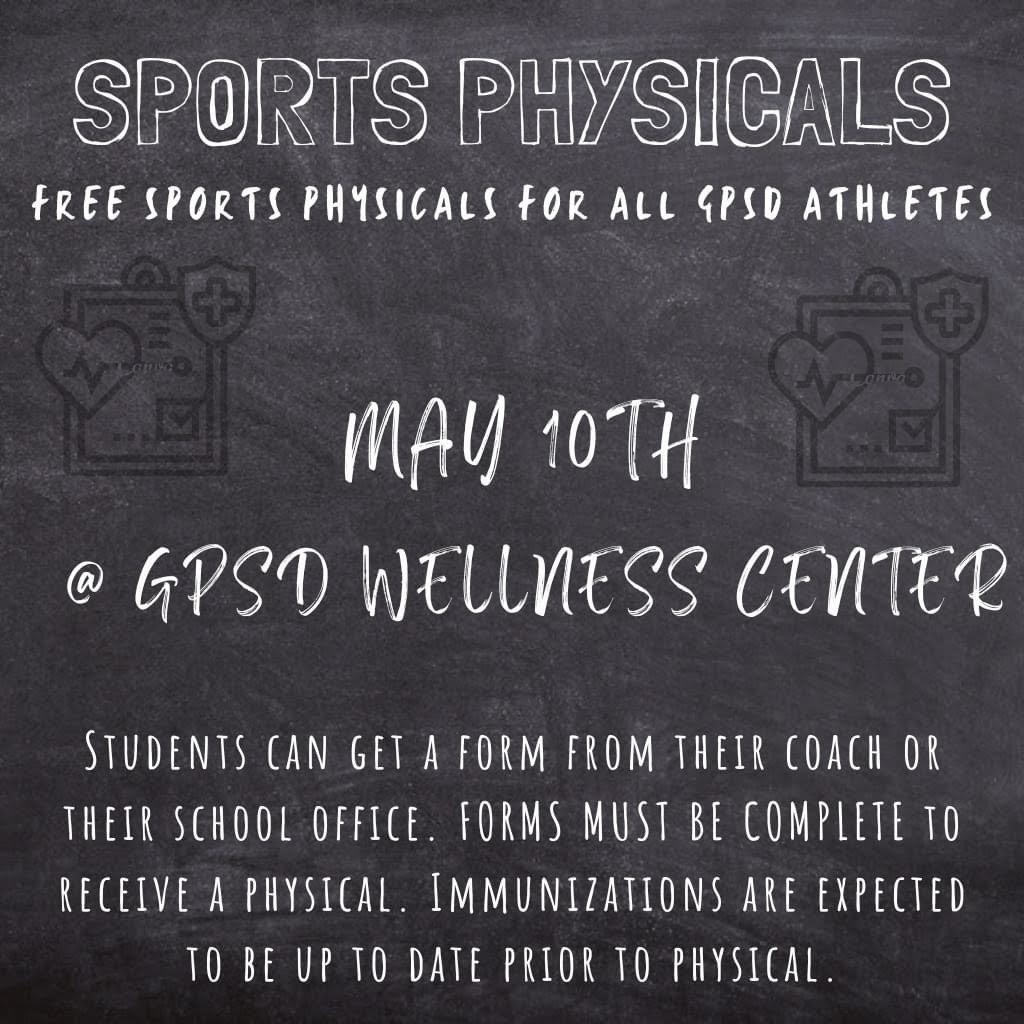 May is here and we have so much to do!! GHS will have loads of events between now and the end of the school year. These are just the highlights so be on the lookout for upcoming activities!

The "Glow & Grow" math party was a hit! Shout out to Mrs. Dillard for making learning fun. #CabeMiddleSchool #PeaceLoveLearn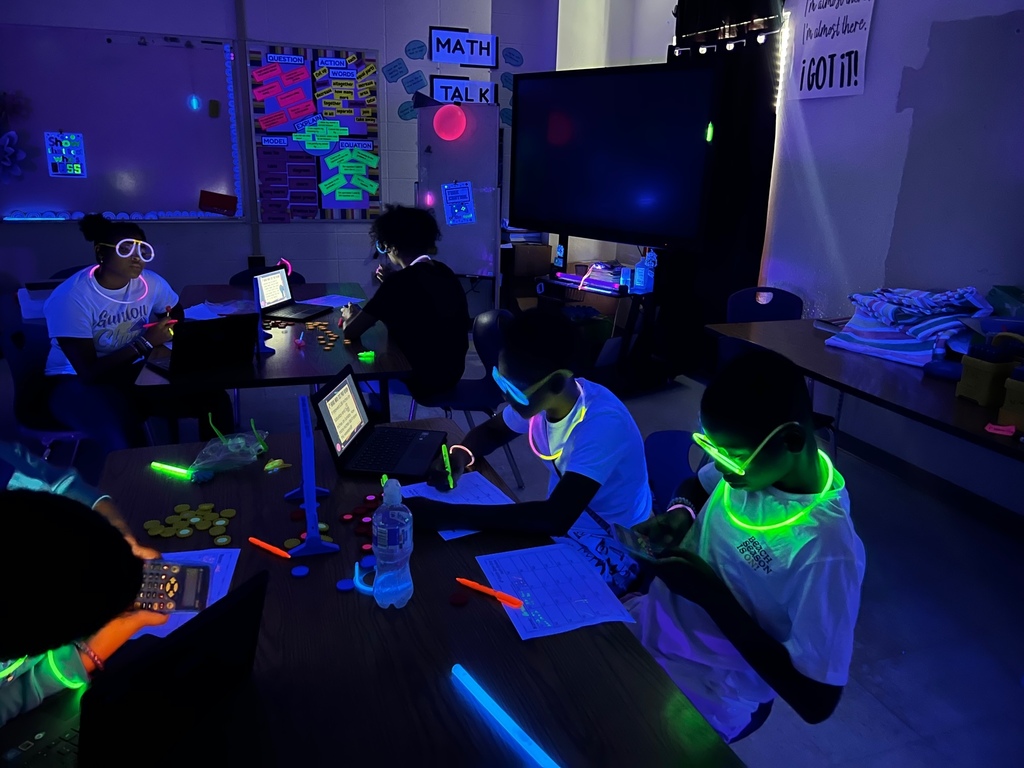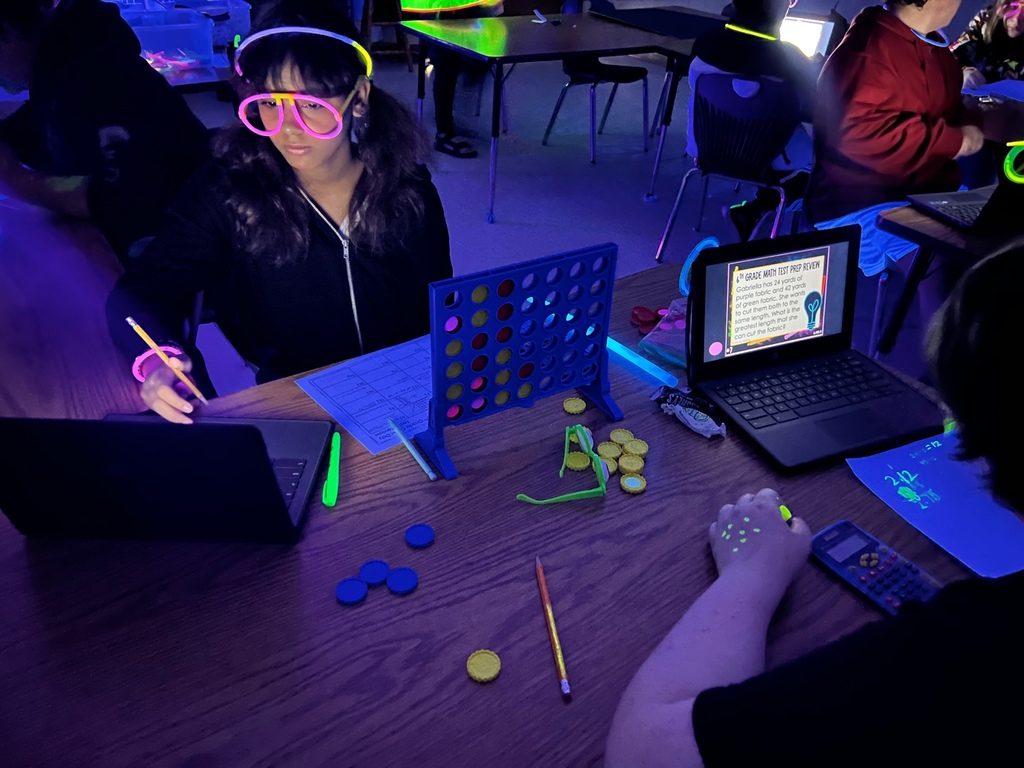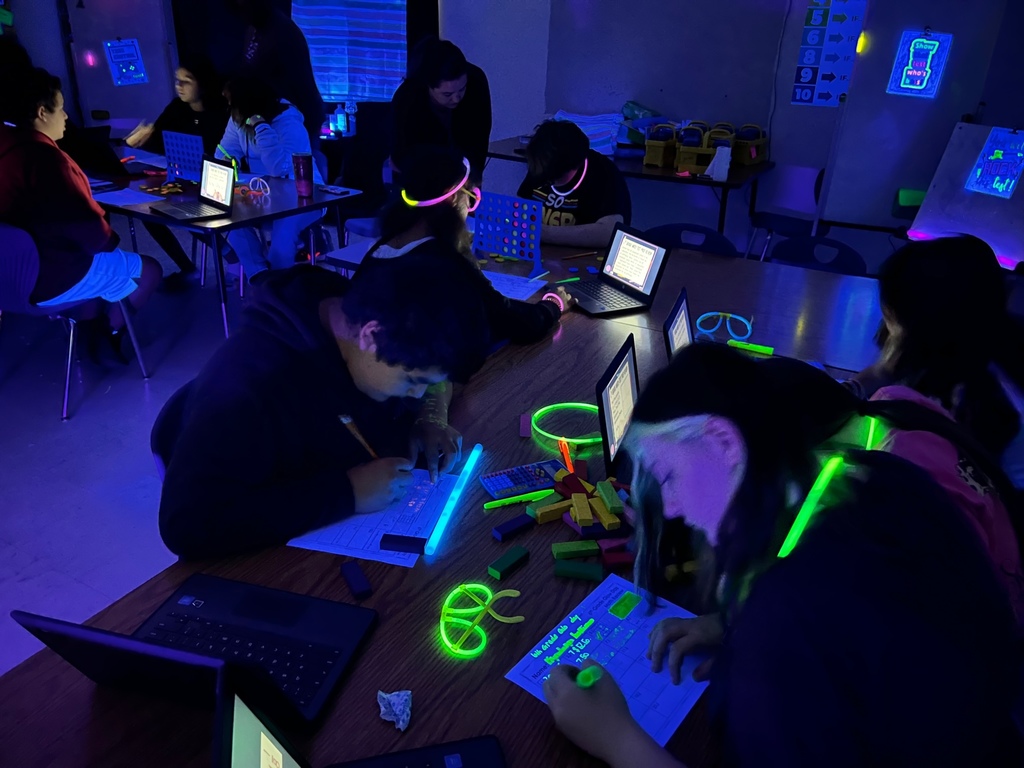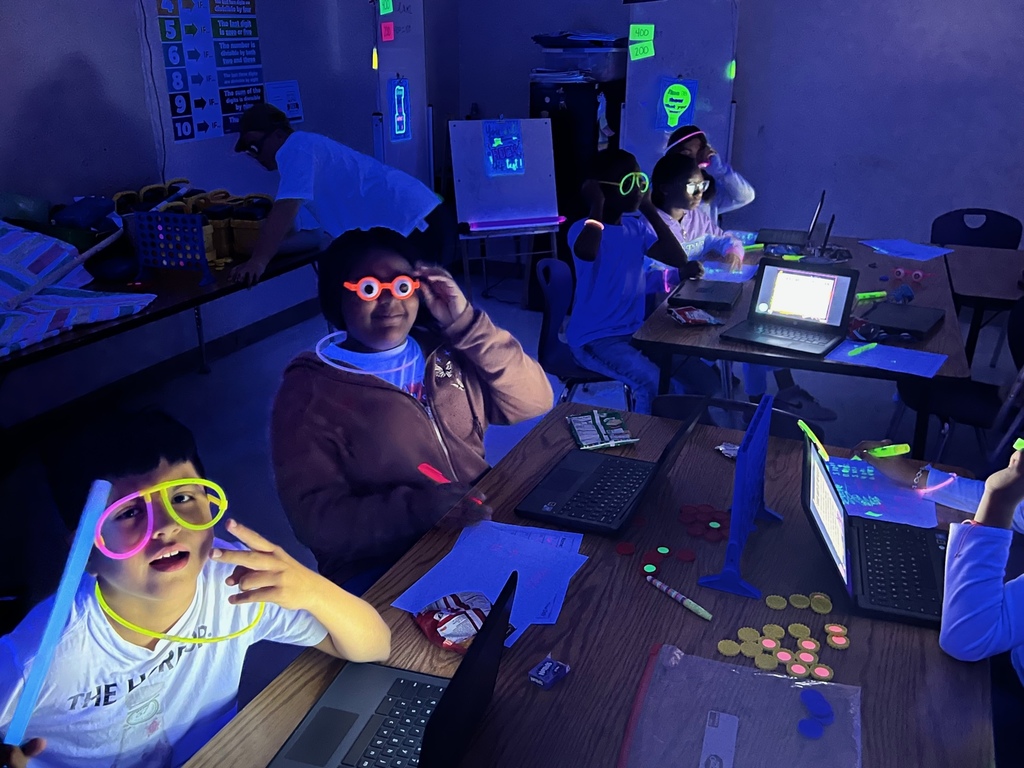 Millage voting will begin Tuesday May 2 in Arkadelphia at the Rec Center. Early voting will run from Tuesday May 2 until Monday May 8 from 8:30-4:30. There will be no voting on Saturday or Sunday. The general election voting will take place on Tuesday May 9 from 7:30-7:30 at the Gurdon Municipal Building. Show up to support our school and our community!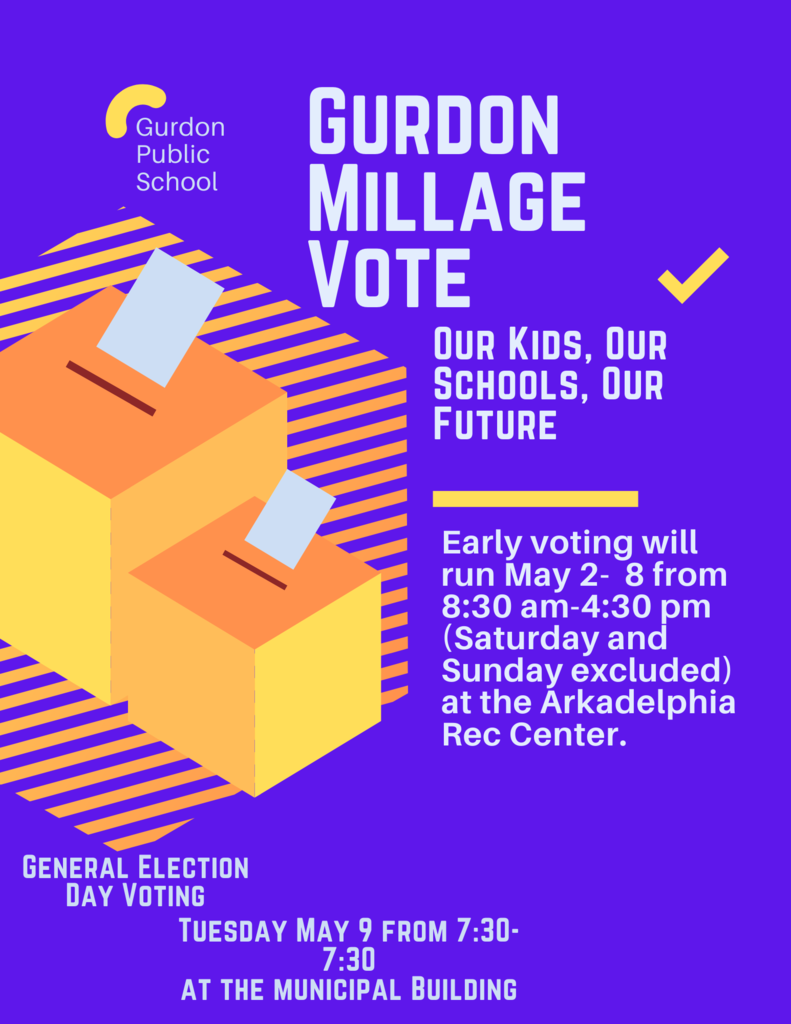 The 2A State Track Meet will be held Tuesday May 2nd at Quitman.

Draft Day 2023!! While all of our 9th and 10th graders were working hard on the ACT Aspire, juniors and seniors attended Draft Day at Lake Hamilton. Many area businesses and schools were there to help students explore options for their next steps beyond high school. We are so proud of our students who took this opportunity to see what is out there! Way to go GHS!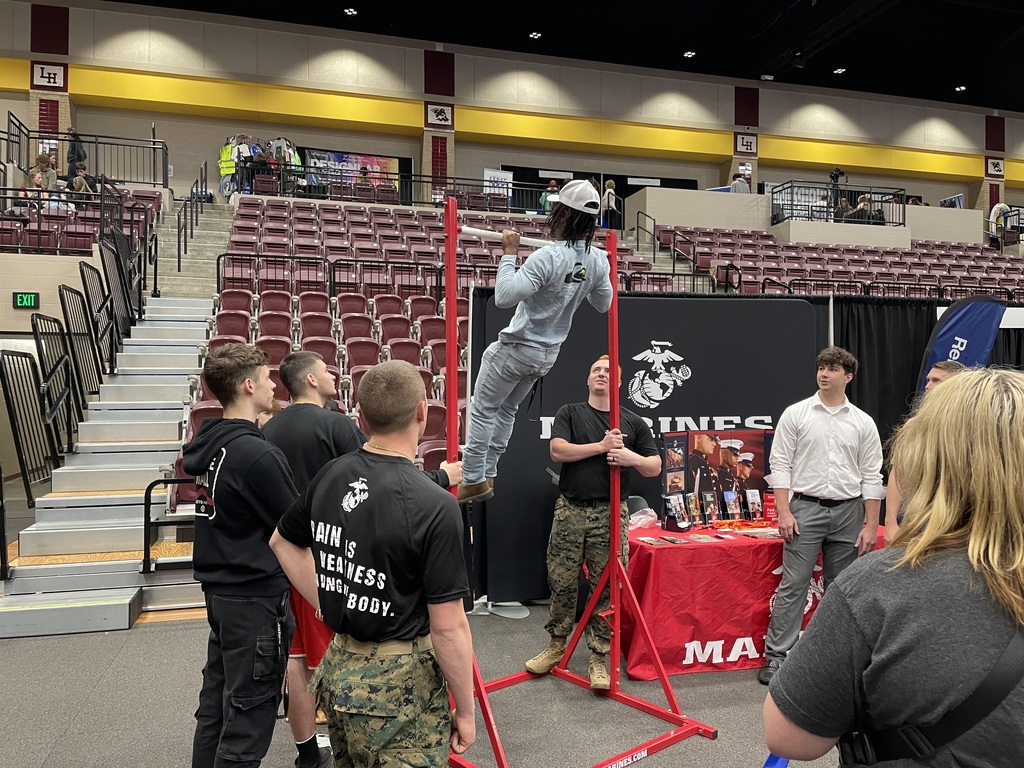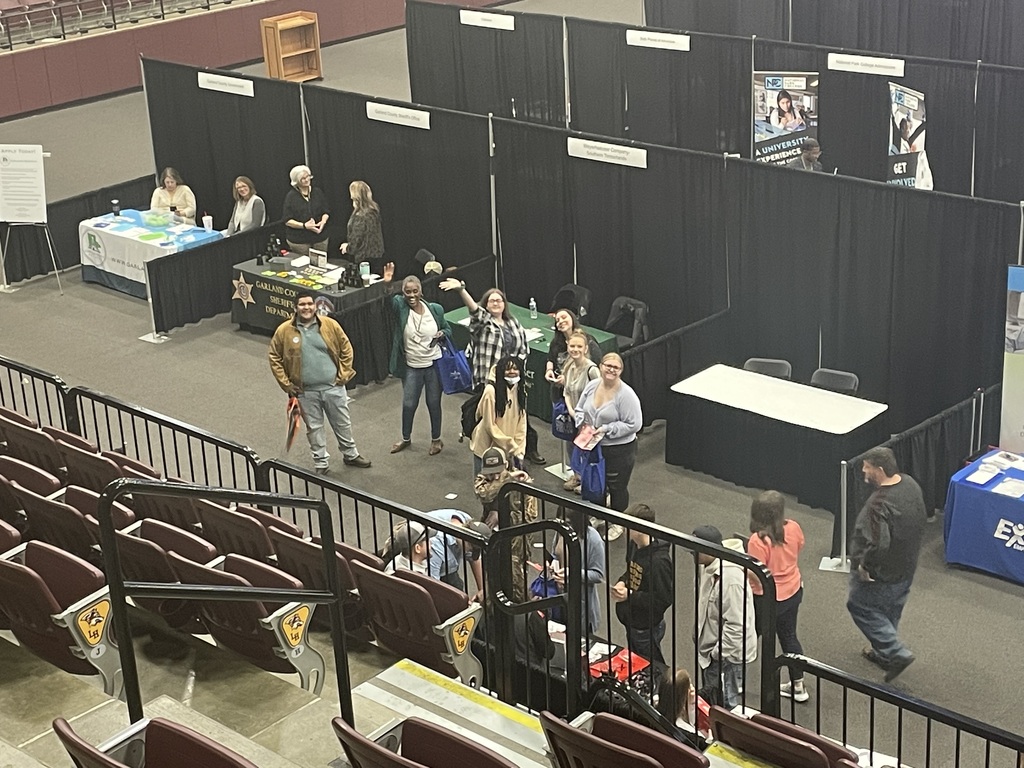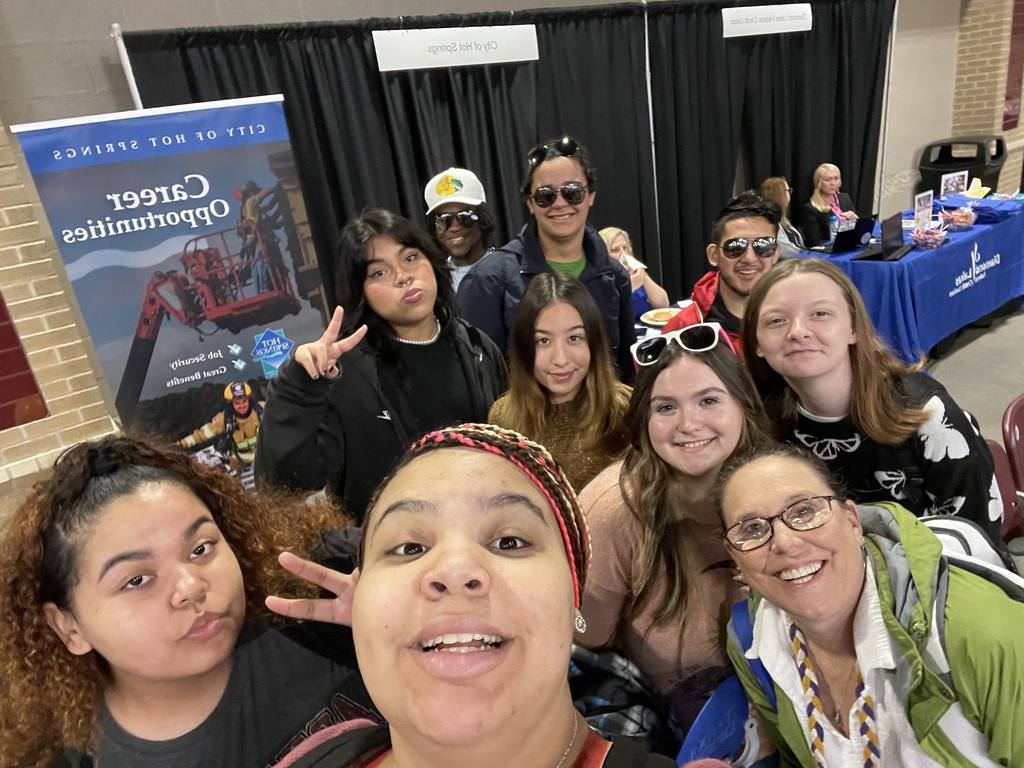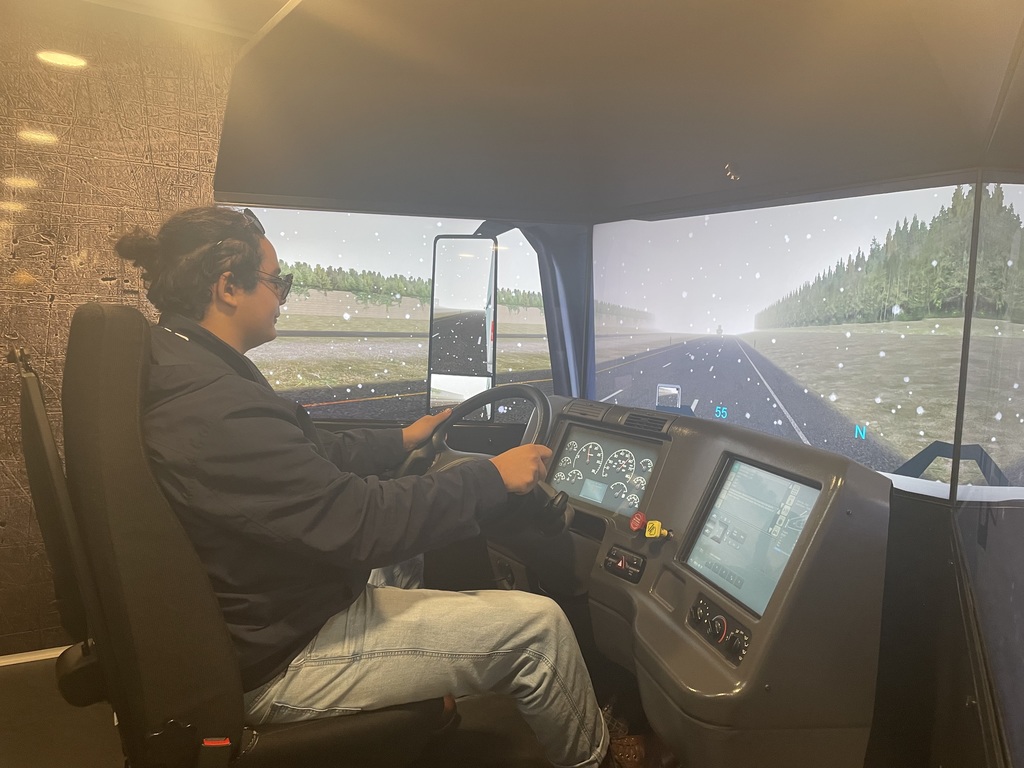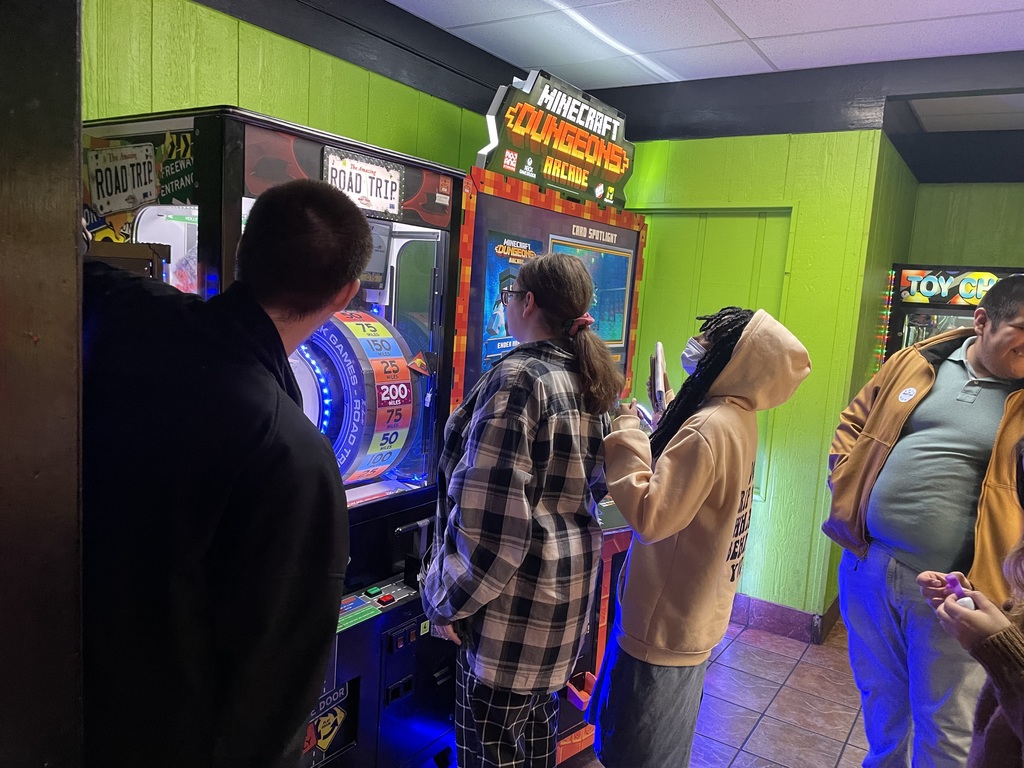 Happy Administrative Professionals Day to Ms. Brady. Thank you for everything you do for Cabe Middle School. #PeaceLoveLearn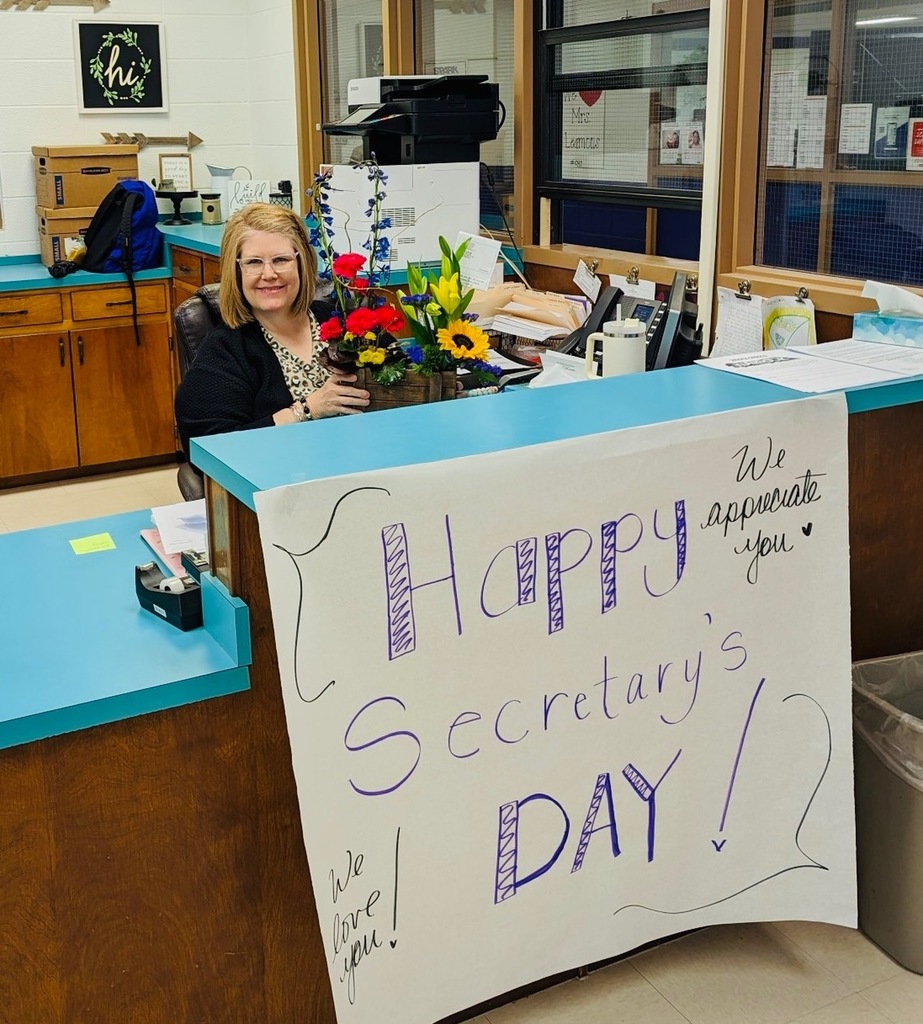 Go-Devils make it a clean sweep at the 2A-8 conference track meet!!! Boys and girls = conference champions Ja'Mya Garland = high point winner Labralon Washington= high point winner Coach K and Coach Morrow = coach of the year BE GREAT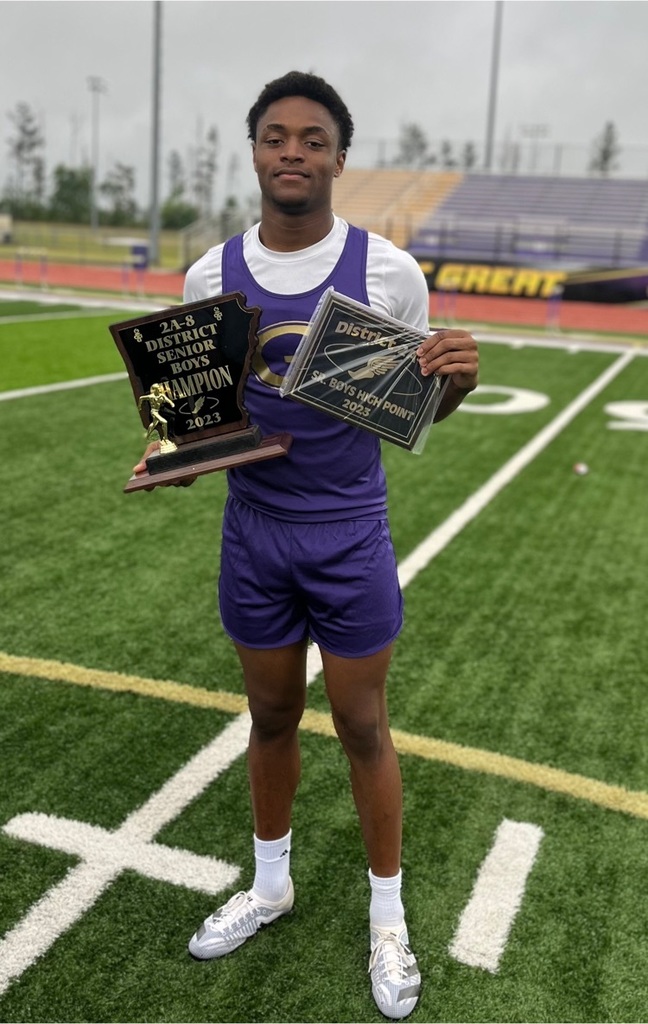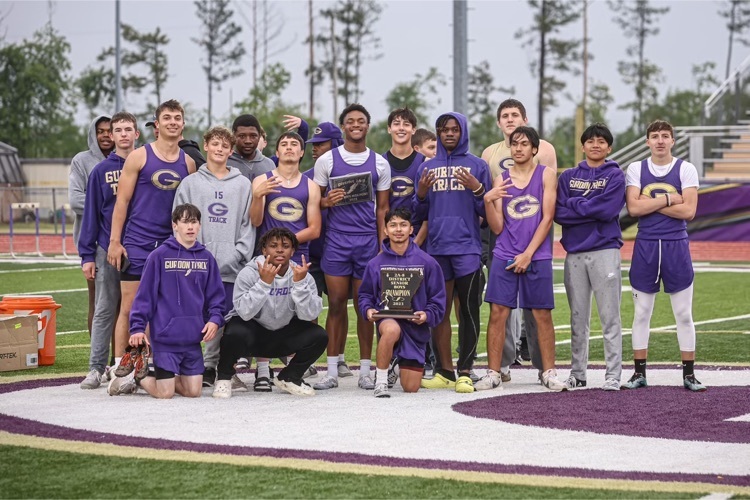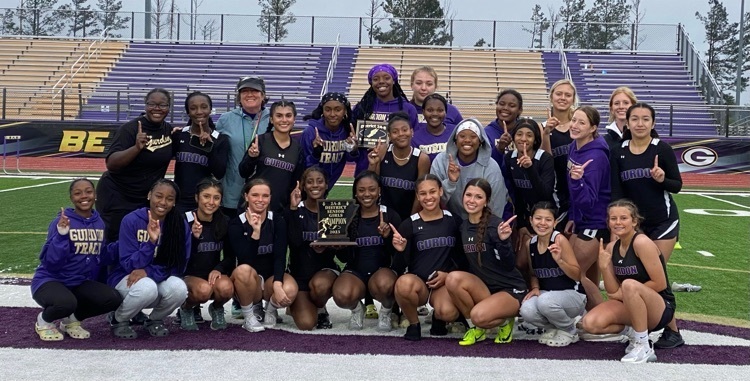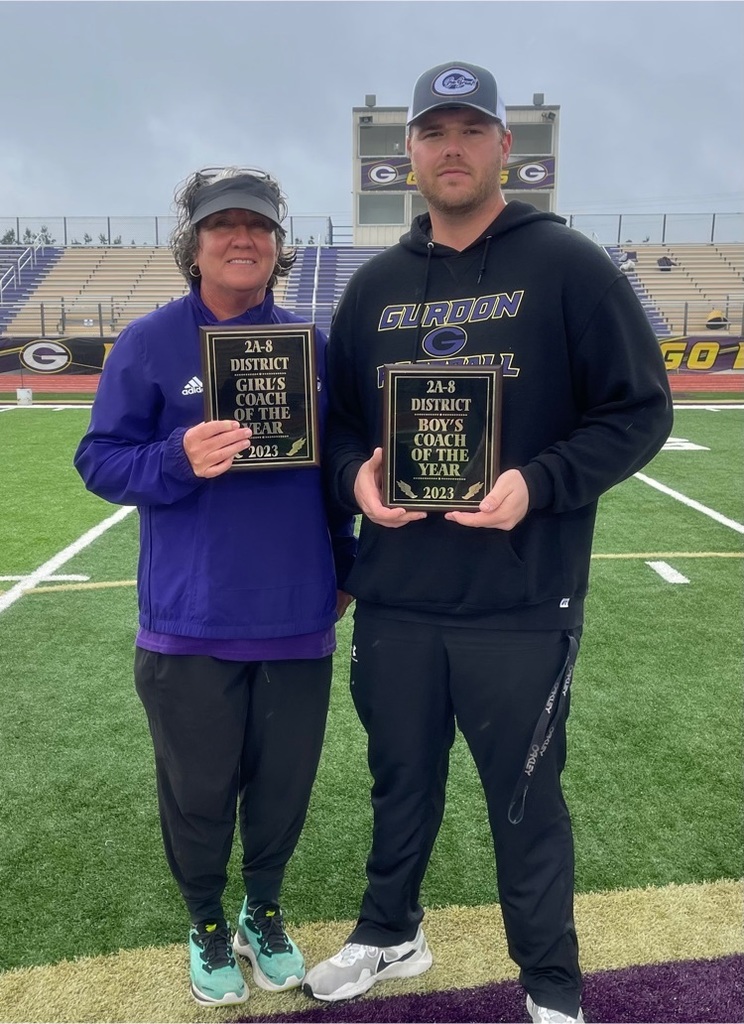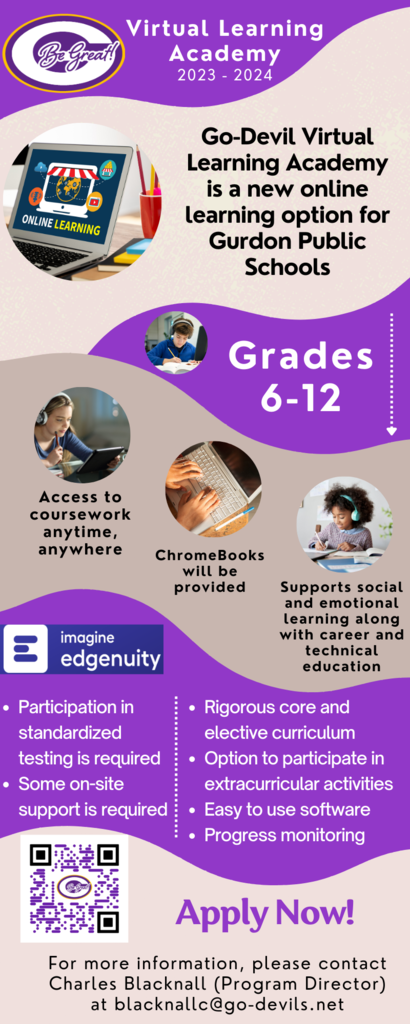 GHS baseball wins 10-0 today over Junction City!

Baseball & Softball Week 7 Farm Bureau players of the week! Mikaela Bradshaw Dakota Bradshaw