At this time, we DO plan to have school onsite tomorrow, Wednesday, January 20th. We appreciate everyone's understanding as we have to make difficult decisions depending on daily circumstances. There may be some adjusted bus schedules/routes. We will post that on our Facebook page, website and app this evening. Check back here for any revisions to this plan between 9 p.m. tonight and 6 a.m. tomorrow morning. Thank you again for your understanding and patience.

Updated Basketball schedule (subject to change) Friday: JG/ SG / SB @ Junction City- 5:00 Saturday: JB / SG / SB vs Woodlawn- noon

Basketball games tonight @ Parkers Chapel have been postponed. We will post when we get a confirmed makeup date. Pee wee games tonight in Gurdon have been postponed. Basketball schedule for the week (subject to change daily) Thursday- vs Nevada -home Friday- @ Junction City Saturday- vs Woodlawn-home

If you need a meal for your student(s), please complete this form before 9:30 a.m. on Tuesday, January 18th, or call 870-353-2743 between 7:00 - 9:30 a.m. Pick-up will be at the primary school cafeteria from 12-1 p.m.
https://forms.gle/fHKg83hofUnqZFhNA

NO ONSITE SCHOOL FOR TUESDAY, JANUARY 18TH Regrettably, we will not be able to return to onsite instruction tomorrow, Tuesday, January 18th. We have had multiple staff impacted by Covid-19 over the weekend and today and continue to get more reports of student cases, as well. Due to a severe staff shortage impacting transportation, meals and classroom supervision and instruction, and a lack of substitutes, we will be using another AMI day. Students should complete AMI assignments for AMI Day 3, and staff should follow AMI plan for your position. A decision regarding subsequent days will be made and announced by the end of the day on Tuesday. A meal order form will be posted shortly. We need students and staff to continue to notify our nurse at 870-353-8314 between the hours of 7:00 a.m. - 9:00 p.m. if you test positive, if you or a household member are symptomatic/testing, or if you are a close contact to a positive case. Thank you so much for your patience as we navigate this spike in the virus. Please share this announcement.

COVID-19 info needed from students and staff- Please contact our POC. Kimberly Garlin, at 870-353-8314 or
garlink@go-devils.net
IF- 1. You are scheduled to return to school/work from isolation/quarantine tomorrow, but are still symptomatic; 2. You have become symptomatic and/or tested or planning to test; 3. Someone in your household has/is testing and waiting on results; 4. You are a probable close contact to someone who has tested positive; or 5. You have tested positive. Thank you for your assistance in staying home when sick and working with us to keep a healthy environment for our students and staff.

A reminder that there will be no school on Monday in observance of the Martin Luther King, Jr. Holiday,.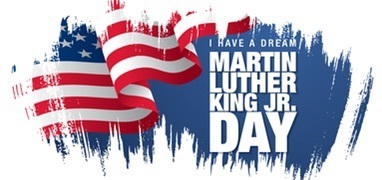 Gurdon Schools will utilize AMI (Alternate Methods of Instruction) Days on Thursday, January 13 and Friday, January 14. See full news article below for information regarding instruction, meals, and scheduled activities:
https://www.go-devils.net/article/626149

COVID Vaccine info for children ages 5-11. If you are seeking to get your child vaccinated, we are aware of two locations in Clark County. Walmart in Arkadelphia - Walk-ins or website appt. (246-5410) Clark County Health Department - daily until 4 p.m. (246-4471) Possibly at Walgreen's pharmacy according to their website.

Covid Update for Friday, January 7th -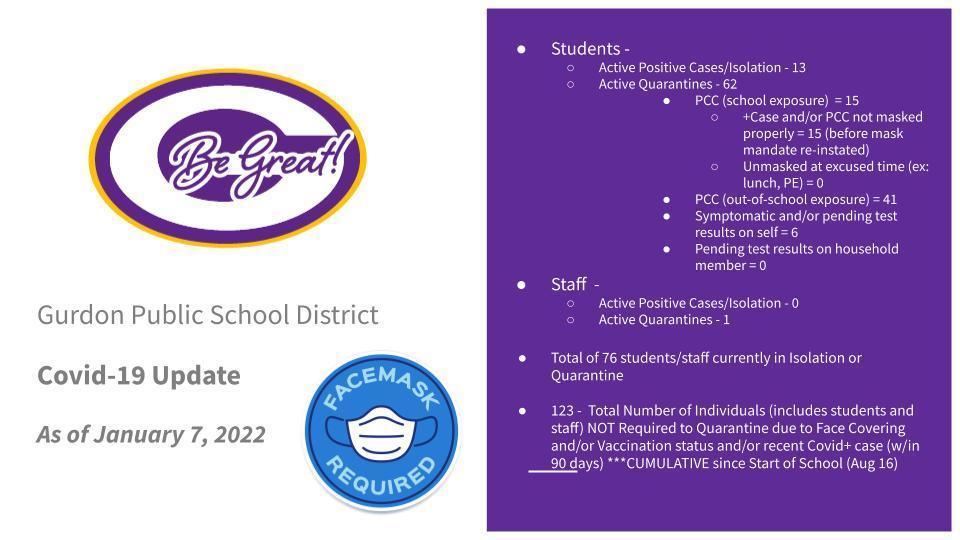 New guidance regarding Covid isolation and quarantines has been issued for schools that mirrors the new guidance for the public. Individuals can now return to school after 5 days of isolation/quarantine after developing symptoms, a positive test or exposure to a positive case. This is retro-active, which means anyone that BEGAN an isolation or quarantine ON or BEFORE January 4th AND has been symptom free for 24 hours may return to school on Monday, January 10th. Masks are required to be worn upon returning. Please contact our Point of Contact, School RN Kimberly Garlin, at 870-353-8314, if this applies to you and you plan to return to school prior to your original return date given. She will need to update your return date for our records. Thank you, as always, for your patience and understanding as we work through the ADH, ADE and CDC guidance/rules to ensure a healthy environment for our students and staff.

Due to issues with Covid, the basketball games that were scheduled for today against Lafayette County have been moved to Thursday Feb. 3rd.

BUS DELAY- Due to circumstances beyond our control we are having to delay bus route 5 one hour. This is the bus that covers the Okolona area, Sticky Rd, and Airport Rd. We sincerely apologize for any inconvenience.

Thank you, Gurdon School Board members, for your service to our schools and community! #NationalSchoolBoardAppreciationMonth #BeGreat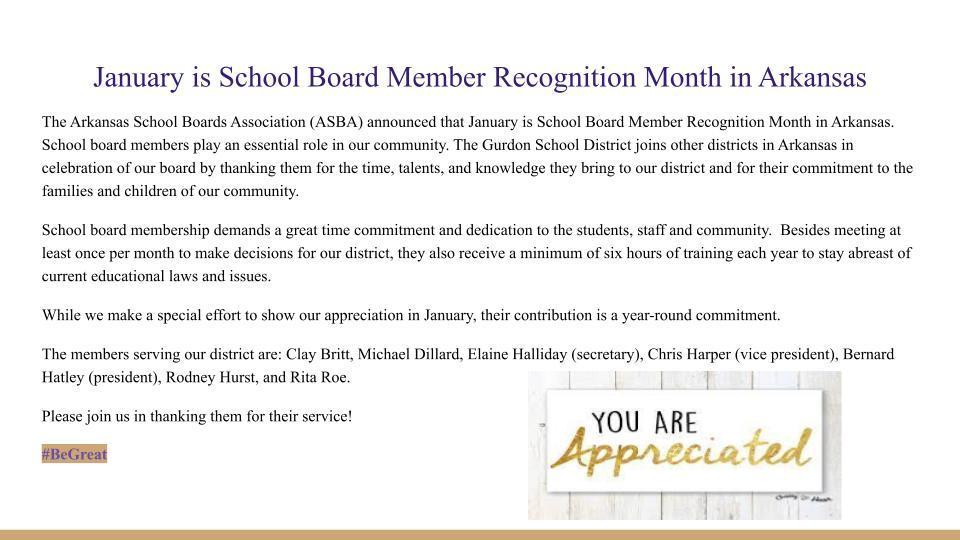 ANNOUNCEMENT - Due to current community and school district Covid positive cases and quarantines, masks will be required for all students and staff on buses and at school beginning tomorrow, January 5th. Please wear a mask to school. We will have some available for those who do not have one. We will continue to be diligent in our cleaning and distancing efforts, as well, to keep our students and staff healthy and safe. Thank you for your help in mitigating the spread of the virus.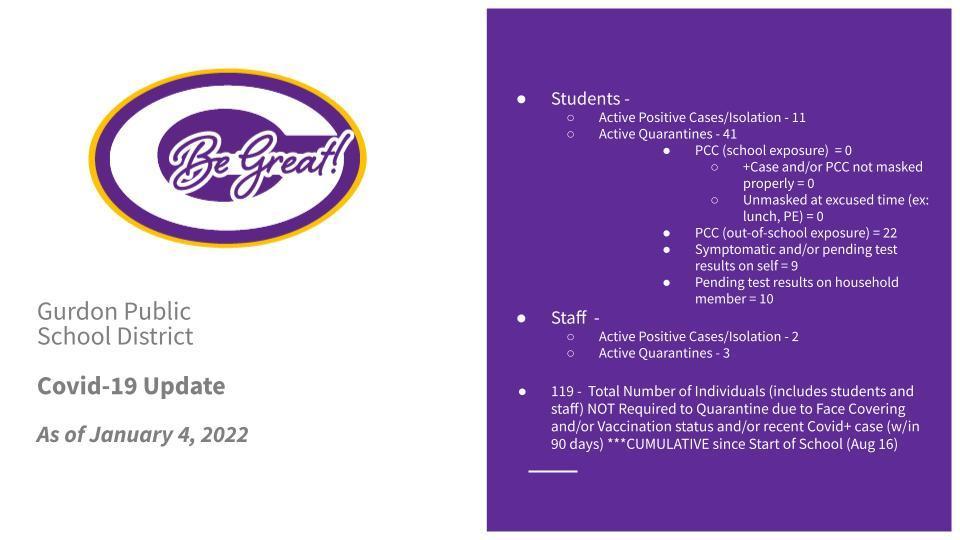 Pee Wee basketball games tonight (1-4-22) have been cancelled.

The Gurdon School District is seeking applicants for High School Special Education Teacher and High School Math Teacher (Algebra/Geometry) for the upcoming semester beginning January 4th. Long-term sub option is available for the Spring if there are retired teachers that are willing to work a semester while the District searches for qualified candidates for next school year. If interested, email Tammy Shumate at
ShumateT@go-devils.net
and/or Nikki Thomas at
thomasn@go-devils.net
.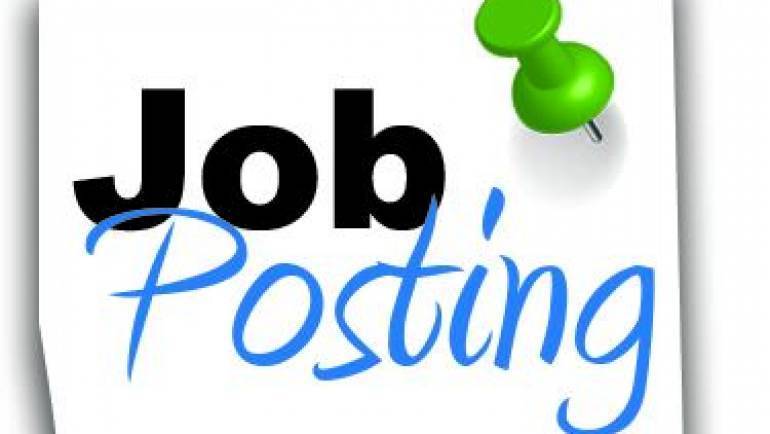 Covid Update 12/17/21 - We are starting to see an uptick in cases in our schools and community. Please stay safe over the holidays!